Power Team Essentials Part 8: Your Ideal Hard Money Lender

Show me a real estate investor who has zero avenues for getting quick funds, and I'll show you a real estate investor whose business is growing at a snail's pace – if it's growing at all.
In our last Power Team Essentials segment we took a close look at mortgage bankers and mortgage brokers. You learned the differences of the two and why it's important to know and understand the difference. If you missed it, make sure you check it out right here.
Getting a loan by using a mortgage lender is one way of building your real estate business. It works well for building inventory if you plan to buy and hold. But it can be a slooowwww process – and won't work for the wholesalers and rehabbers. The quicker way is through a hard money lender.
Hard money lenders are those who have a sizeable cash reserve that allows them to make short-term loans to help investors snag a great deal, pay cash and close quickly. Working with a hard money lender all boils down to speed.
The term hard is not to be interpreted as difficult. On the contrary, it can be quite easy to get your hands on cash if you're in a good working relationship with a hard money lender. This person (or persons) will be a strong member of your power team.
What Are the Terms?
A hard money lender who's been around awhile knows what to look for in an investor. (In other words, they're checking you out as well.)
Their terms vary and will usually depend on the experience level of that particular investor. It can also depend on how long the lender and the investor have been working together. A long-standing relationship means a higher level of trust.
Typically this lender will loan 50%-75% of the after-repaired value of a home. The interest rate could range from 12% to 18%; the time frame might be anywhere from three months to a few years. Some are for only a week or two. Some also charge origination points as a financing fee – this is paid up front.
Other variations:
Some charge interest; others amortize the loan
Some will lend repair money; others will not
Some place repair money in escrow and will pay out as the work is done; others pay out at settlement
Some will include closing costs in the loan amount; others will not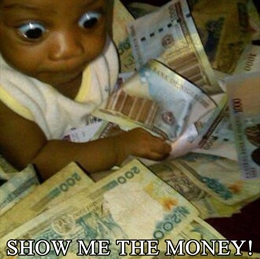 You need to know right up front how a particular lender operates and then determine whether or not that fits in with your business model.
What about Your Credit?
Because a hard money loan is based on collateral, and because it's short-term, your credit rating is normally not an overriding issue. While the credit score is a non-issue, that lender still may want to know about bankruptcies, foreclosures, charge offs and collections on your record.
It's true that if a deal goes bad, these lenders can sell the property and retrieve their money, but that's certainly not what they want to spend their time doing. For this reason, some lenders might be more concerned about your personal financial history than others.
This is yet another important reason why you need to get to know your hard money lender before their services are ever needed.
Finding a Hard Money Lender
It doesn't take much imagination to know where to look for a hard money lender…
You may want to begin with settlement /closing attorneys. These people are often the ones who are preparing the loan docs for the hard money lenders. Most of these attorneys will provide you with a list of several names.
Others who will be a good resource are:
Accountants
Insurance agents (especially those who sell hazard insurance policies)
Mortgage brokers
Other real estate investors
Essential Team Member
Hard money lenders will become highly essential members of your power team. When you run across a smoking-hot deal that you do not want to pass up, that's neither the time nor the place to start your search for a short-term, hard-money loan.
Do your research and your planning ahead of time. Once you have a hard money lender on your team, you'll be free to make strong offers on the best deals that pop up.
You'll feel much more confident as you step out and make offers. In other words, having available funds could make the difference of whether or not your business moves forward – or remains stagnant.
Keep it real, keep it classy.
I Wanna Hear from You
Got any other thoughts about hard money lenders? Let's hear it below.
Tags: After Repaired Value, Amortize, Attorney, Buy & Hold, Hard Money Lender, Loan, Speed, Trust
Trackback from your site.