Hilarious REI Video (Plus 5 Free or Cheap Ways to Market for Deals)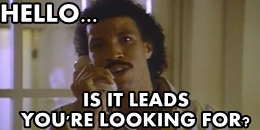 Today I want to share with you five proven free, or cheap, ways that you can market for deals. It's a surefire way to build your toolbox to keep you on the cutting edge and ahead of your competition.
But first let me show you a hilarious video about marketing that some crazy dude put out recently that will definitely make you think twice about all those fancy real estate gurus out there. (Are you getting sucked in by all those pie-in-the-sky promises? If so, then check this out.)
Okay enough for the fun and games. Seriously, in this post you're getting…
5 Great Ways to Market Your Business for Free (or at Least Cheaply)
1. Driving for Dollars on Steroids
Now I know you've heard of "driving for dollars," which has been around forever. It means driving around neighborhoods looking for distressed properties and writing down the addresses. From there, you look up those addresses and do a reverse phone lookup and try contacting them with a call or sending a letter or postcard. This is an oldie but a goodie that has stood the test of time.
We take this marketing strategy to a very clever next level…
We take a photo of the house with a Smart phone and then send that picture to our own office. Then, they mail-merge that into a specific letter that we send. This brings us a much higher response rate than a stand-alone letter does.
Imagine the impact of receiving a letter with a photo of your house showing its rundown condition with the weeds all grown up around it. This is how we take driving for dollars to a new level! It's free, and it works.
2. Ninja Craigslist Marketing
Craigslist offers a number of ways to market, some of which are free; others cost but are cheap. There's a software called Cubix Solutions Craigslist Automation that works by attaching the software to your email address. You then assign the software to alert you whenever there's a posting on Craigslist in a certain category. Your category might be "For Sale By Owner," for instance.
Once that happens, the software immediately sends out a pre-written email that might say something like:
"I'm a local real estate investor and I see you're trying to sell your property. If you're interested in getting an all-cash offer, I would like to talk to you."
Below this message you can give them the link to your website or include your number and encourage them to call your office. Instead of hiring a virtual assistant, this software does the work for you automatically. This brings the seller to us instead of us going to them.
(One of our students is getting 5 decent seller leads a day from this program.)
In our office, we have them "click the link below," and give their property information. The link is generated from Podio, which is a seller leads app. Inside Podio you can generate an online form, which Podio hosts for you. You select the fields you want included so that it's custom made for your purposes.
We include that link in the email and when they click on it, that contact goes directly into our CRM system. Everyone on our team is now notified that a new lead has come into the system.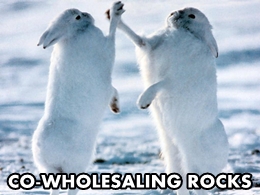 3. Co-Wholesaling Other People's Deals
Yet another proven free marketing strategy is to co-wholesale with other investors that are out there. In past blogs, I've covered this subject pretty thoroughly, but just in case you missed those, get more information with this helpful co-wholesaling info and this one about potential co-wholesaling disasters.
4. Optimize Your Website (SEO)
Using the right keywords in your website carries more weight than most investors realize. The right keywords draw the people who could be potential buyers, sellers, or lenders to your site. When they run a search in Google, Bing or Yahoo, it should be your goal to show up on at least among the top 10 results. If you're in the top 10, you can be assured you're doing something right.
But not all keywords are effective. Strange as it may seem, the change of just one word in a phrase could mean that you will draw thousands more visitors to your site.
Statistics show that when people are searching, they will click on one of the top 5 results they see. They go no further. In fact, about 66% will click the number one result in the search that comes up. This is why it's crucial that you research to find the just-right keywords for your site and use them wisely.
Use the AdWords keyword tool to run a search for great ideas. A few suggestions might be long-tail phrases such as:
We buy houses
Cash for houses
Bank-owned properties
REO properties
Discount properties
Discount real estate
Avoid foreclosure now
Sell a house in probate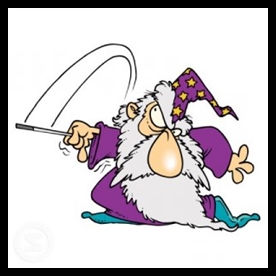 5. YouTube SEO Wizardry
Guess what? Google owns YouTube, and because of this little fact, videos tend to rank pretty darn well in Google search results.
The fact is, it's almost always easier to get your video ranked high in the results versus a web page with the same information. Often just uploading a video with the right keywords in the title is enough to get on page 1 in the search results for that phrase very quickly.
Here's one quick example of how you could apply this for marketing for probate deals…
1. Make a Quick Video – Create a short video with a message offering some help for folks facing the arduous process of working through the probate process. No need to be fancy. Just something you can do quickly and easily with your iPhone should be fine.
2. Offer Some Friendly Help –  Specifically in your video, acknowledge that navigating the murky waters of probate in your area can be confusing and tough. And you're offering to help with a friendly referral of a local probate attorney you trust who can help them navigate those waters as easily and painlessly as possible.
Don't actually give them the attorney referral directly in the video. You're offering it sincerely, but you want them to have to reach out and contact you to actually get your personal referral. This ensures you have the chance to engage them personally, even if only for a minute.
3. Include a Tasty Side Note (You) – You also want to offer yourself as a cash buyer in case they determine the estate has any real estate they need to liquidate. While this is your primary goal, you want to act like it's a secondary benefit you're offering them. Be clear about it, but almost like it's a side note they should keep in mind if interested. This keeps you from seeming slimy/pitchy.
4. Upload with a Great Title – This is the most critical part. Upload the video to YouTube and give it a keyword-rich name that matches what your target folks might be actually searching for in Google. Something like, "Probate Real Estate In (City Name)"
5. Expect Results and Deliver – When people contact you, you'll of course want to come through with the friendly probate attorney you offered them. But you'll also want to seize the opportunity to build some quick rapport and ask them a few choice questions, including whether or not they expect to need to sell any real estate. Respectfully restate what you can do, and make a decision on whether follow-up would be appropriate.
Bringing in Big Dividends
So there you go – 5 great ideas for strategies and techniques for getting your name and business brand out there and becoming known in the industry.
Marketing doesn't have to break the bank, but it's definitely an area that calls for your constant time and attention. That invested time and attention – is guaranteed to bring in big dividends!

Tags: Automate, Co-Wholesale, Keywords, Marketing
Trackback from your site.