6 Stages of Investing: 3 Kung-Fu Seller Negotiating Tactics You Should Always Use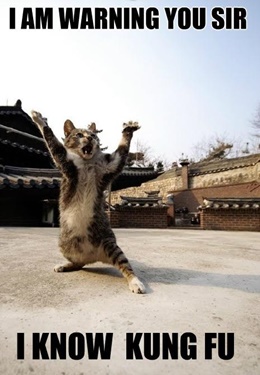 Successful seller negotiations mean win-win results, and a win for both you and your seller means that you've got to stay focused on the prize and keep your emotions in check.
For some, that's easier said than done. But the art of seller negotiations – and it truly is an art – is all about patience, strategy and understanding human nature and human thought processes.
Sounds complicated, but you don't have to have a psychology degree to master the art. With a little practice and lil' old me, Cody Sperber, to guide you through you first few negotiations, you'll be shaking hands with your sellers and closing deals like the real estate investing ninja I always knew you could be.
Our last rendezvous was about building rapport with your sellers, saying the right things and always looking out for the best interest of your seller. (P.S. They'll know if you're not.)
And by the way, this post is part of an epic series about the 6 Stages of Investing, so you make sure you haven't missed anything by starting with Part 1 here.
Today, we're going to talk about in-person negotiations and the strategies you'll need to deploy to close your deals.
So let's get into it, shall we?
Face to Face Negotiation Strategies
You remember from previous posts the importance of physically positioning yourself on the same side as your seller. After all, you've got their back… and their side… and their front… you get where I'm going. You're on their side, so be sure to actually sit next to them.
Once you've positioned yourself next to your seller, express how much you appreciate him/her taking the time to show you around the house. Then ask about price. Once they respond – and this is crucial – ask if that is the absolute lowest he/she can go with the asking price.
You will be surprised at how many people drop the price immediately – right then and there.
And if you're lucky enough to have this happen, exercise some emotional restraint. It's okay to express that you're pleased, but for love of all things holy, refrain from doing your happy dance until you're out the door and out of eye and ear shot.
The key takeaway here, my friends, is always ask if your seller has given you the absolute lowest price BEFORE you start negotiating.
The Power of the Pause
Once you've got the (seemingly) bottom line price, take a break.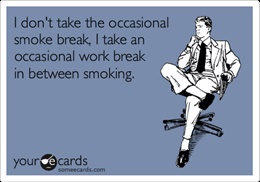 Tell your seller that you need to step outside to call your business partner. Remember, deferring to your higher authority is key during negotiations. Make a fake call if you have to, call your mom to catch up real quick, or simply say a prayer into the phone. The point is, act like you need a moment for your 'partner' to consider the asking price, and most importantly, make your seller squirm… just a bit.
Taking a moment will make your seller panic but just for a hot second. But that panic is the button you need to push to give you a bit more leverage upon resuming face-to-face negotiations.
Come back to the table – poker faced – hold out your hand and express your confidence in the price you're about to offer. Everyone wants to be treated fairly, so be sure your offer is fair. Sometimes you'll seal the deal at this moment. Other times, your seller will reject your offer.
If your seller rejects your offer, stay cool and make a game-time decision to run with either of these super effective and powerful negotiating techniques…
Stuck in the Middle with You
The answer "no" stings a bit each time, but suck it up. It's going to happen. The key is to be prepared for the worst, right?
So if your seller rejects your offer, simply respond by explaining that your deal was fair and that you were so confident it was an offer that would work for both of you. Thank your seller for the opportunity and start packing up. Walk to the door, say 'thanks again,' then…
…have a light bulb moment!
Offer an extended closing period with more time to fund the deal and explain the steps forward (like inspection) that you can take in the interim to keep the deal moving along.
And if that doesn't work, you'll need to take it up a notch…
Channel Your Inner Columbo
If meeting in the middle didn't work, you'll need to shift into emergency lockdown mode. I'm talking DefCon5 here, people.
This is another opportunity for you to offer something creative… way outside of the box. Offer what you need to offer to keep your seller interested. Maybe suggest leaving the mortgage in place for a few years (ouch, I know), but still making a move to put money in his/her pocket.
But let show you the Columbo way to do it using the example I gave earlier about extending the closing period… as you're walking out the door without a deal in place, you turn the knob, open the door… and then look back at the seller and say:
"You know, Mr. Seller… I can't leave here today without making a deal. If I can try again to get my partner to come up in the offer, and I am not saying I can – even though you and I talked about a 7-day close – since I am not getting that price, would you be willing to wait up to 25 days so my partner can move around some cash? Can you work with that?"
I have to say, this technique usually works. But the bottom line is, at this point, you never know where the deal will go. So take a chance and get creative to keep the negotiations going.
Whatever you do, don't leave the house for more than the time it takes to grab lunch or a coffee. If your seller asks for some time to think it over, give him/her time. But come back soon or the next guy will swoop in and swipe the deal right away from you.
More to Come
So, hopefully at this point, you have a 'yes' from the seller – now what? In my next post, we'll cover the contract and paperwork details for the deal.
Until then, remember that real estate negotiations are all about making and taking concessions until both parties are happy. Find outcomes together, conditionally, and as always, keep your seller negotiations classy.
Tags: Colombo, Emotions, Higher Authority, Negotiation, Price, seller
Trackback from your site.