6 Stages of Investing: Contract to Close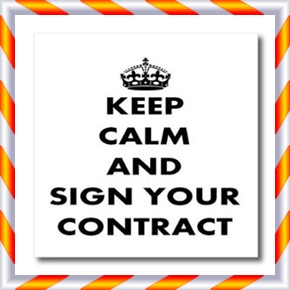 Hey guys. Its Cody Sperber back with the final lesson in Stage 4 of our epic series, 6 Stages of Investing.
Let's rewind just for a moment to recap our last lesson and the takeaways you hopefully, well, took away from my previous posts about Stage 4. We talked about strategies for face-to-face negotiations, the profound power of the pause (pretty cool, right?), how to pull off the ole' Columbo like a champ and other negotiation tactics.
If you'd like to go way back and start with Part 1, have at it right here.
So now, my investing ninjas, it's time to move on to contracts and the pinnacle of this entire process… the close.
Shut Up & Sign with Me
Just to be clear, I'm directing the "shut up" part of this heading at you, the investor. And I mean it with love. Here's what I mean…
So, you got the "yes" from the seller. Awesome! Spectacular work. Now shut, shut, shut your mouth, so you don't talk yourself out of the deal. The only words that you should utter at this point in the process are "sign here please."
Shake your seller's hand, express your excitement, reinforce how hard you're going to work for your seller, and maybe even offer up some additional services to help get them out of their property.
Then on your next step….
2 Types of Paperwork
You don't need to explain these two types of paperwork to your seller. In fact, don't. But should you be a master at both? Heck yeah! You need to understand the difference between Realtor paperwork and investor paperwork (created by an attorney BTW).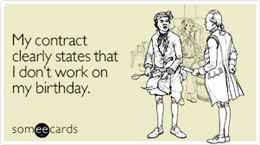 Investment paperwork has all the terms baked into the contract, but be sure to ask your trusted investor-friendly attorney to create one – and remember that investor contracts are created in favor of YOU, to protect you, the investor. Even though it's tempting to go the quick-and-dirty route, don't just download some random contract online because it's free. You'll regret it, mark my words.
What about the main contract terms? If you've properly prepared for the hopeful close, you've already filled in the contract basics – addresses, names, etc. So here are the remaining terms you'll need to tackle once your seller says "yes:"
Price – this is the numero uno term to fill in before anything else (after you've negotiated it down as much as possible).
Earnest money deposit amount – this will depend on the property value, and it can be as low as $10. The lower, the better.
Inspection period – the longer, the better. This is your escape clause, so give yourself enough time to find a cash buyer to fill your shoes.
Closing date – drag this one out, too, as much as you can, and don't be afraid to propose more time than the seller requests.
Closing location – the buyer typically has the say in this one. Be sure to select an investor-friendly closing agent
Who pays closing costs – again, this is usually in the buyer's court, but remember that as the price goes up, the terms get modified based on your needs.
Finally, the Final Steps for Acquisition
Congratulations! You now have equitable interest in the property. You powered right though the paperwork, and you've got yourself a deal. As you leave your seller and your new investment property, take some pictures, express your appreciation to your seller, and ask them to take a quick trip down memory lane…
Remind them of how much your video testimonial put them at ease when the once intimidating selling process first started, and simply ask your seller to share some thoughts to help the next hesitant person feel good about selling. You'll be surprised at how many sellers get on board.
The key, however, is to take control of the testimonial. Don't make your seller think too much. Ask direct questions, keep it short and sweet, and use these video testimonials whenever possible to help close the next deal.
Now, all you have left to do is drop off the earnest money deposit check and paperwork to the closing agent and open escrow. Keep your seller informed of the progress and status, and pat yourself on the back as you complete the acquisition phase.
So, What Now?
We've covered a lot of ground here… way to hang in there.
Are you going to make mistakes? Of course! But learn through doing. Don't stop just because you hit a road block, and absolutely don't allow competitors to swoop in and take your deals.
Be a champion, and know that it doesn't matter where you come from, how much money you have or if you have a real estate license… surround yourself with people who encourage and believe in you, and most of all – believe in yourself.
Next up – we'll move on to Stage 5, where we'll talk strategy and funding. Good times are a-comin' my friends, so stick around!
Speak Up
Got any questions or comments about this stage? Drop 'em in the comments section below.
Tags: Attorney, Close, Closing Agent, Contract, Equitable Interest, Paperwork, Testimonial