6 Stages of Investing: Getting Leads and Deals – Part 1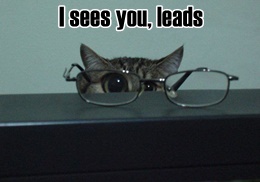 Welcome back my fellow investors, and say hello to my little friend… Part 1 (of Stage 2) in my series, 6 Stages of Investing. Today, I'm psyched to bring you yet another post in this awesome series to help you become the real estate investment ninja you truly are. We've already done two posts in this jam-packed series, so start with the first one here.
In our last two segments, we talked about Stage 1 – the core factors for setting up your business – from phones and email addresses to branding yourself, finding other investors, and most importantly… building relationships.
But today, it's all about lead generation.
2 Types of Lead Generation
Lead generation is quite possibly the most important part of your real estate investment business. It's a key money maker that offers you two choices:
Free leads
Paid leads
Free leads are fantastic. No doubt about it. You can get on Craigslist to find deals, and it will only cost you a few minutes of your time.
Paid leads, on the other hand, cost you time and money. But I challenge you to think about paid marketing and lead generation as an investment, not an expense.
You've heard the saying, you need to spend money to make money, and I'll be damned if it isn't (mostly) true. I know it's tough to wrap your brain around this theory when you're broke and just getting started in this business, but you need to look at the big picture.
I promise that you'll get your investment – not your expense – back multiple times over, and you'll be able to transition from free to paid leads. And once you master your pitch, you can contact prospects and negotiate with confidence. You'll know how to intercept the tough questions, read personalities and cater your responses to those personalities with ease.
6 Ways to Get the Leads & Get 'Er Done
I could talk for days about the multiple ways to generate leads, but for the sake of time (and your sanity), let's focus on six simple but effective ways to connect with those who can help grow your business: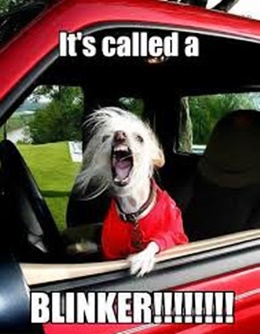 1. Driving for Dollars
It's free and it's a no-brainer. When you're driving well, anywhere, be aware of your surroundings. Be on constant lookout for vacant properties. When you spot them, snap a picture with your cell then do the recon when you get back to the office. It doesn't get any easier than that.
2. Social Media
You've got to have a strategy with this one… and a virtual assistant. Your job is to focus on the big-picture tasks not the tedious stuff. So, have a VA create a message to wholesalers and post it on social media sites of wholesaling groups. Then, you get engaged when somebody responds.
3. Agents Are a Must
If you do nothing else, contact agents. Get on Zillow and contact agents with pending or even active listings. Message them to let them know you are their back-up guy, should their deal fall through. Follow up with them and engage with agents every day. Make this a daily practice, build relationships with them, and sooner or later small bites will turn into big deals.
4. Make your Pitch Perfect with Classifieds
Use classified sites for practice. Check out the "for sale by owner" section of Craigslist or Backpage and start pitching away. Introduce yourself – tell these guys why you're a rock star, and find out what motivates them. Perfect your pitch here, so you can walk away a more seasoned, confident investor.
5. You Gotta Love the Landlords
Here's one creative method: Look for landlords who have rentals on gosection8.com or socialserve.com, and find out if they're looking for tenants or if they want to add additional properties to their portfolios. Chances are, you'll end up with a cash buyer or – worst case scenario, (which is still awesome) you can talk about buying their property. And that, my friends, is what we call a win/win.
6. Network Everywhere All the Time
Bottom line is… you've got to network everywhere you go. Stay on your toes, and talk to everyone you come in contact with. Share with them what you do, how you do it and most importantly, how it can benefit THEM. Once people understand the value you bring to the table, they will be all ears.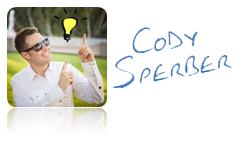 Stay tuned, investors. Next time, we'll talk more about Stage 2 and lead gen with direct mail, targeting lists, what to mail, returned mail and even more awesomeness. See you then and stay classy.
Tags: Agent, Classified, Driving for Dollars, Landlord, Lead Generation, Network, Social Media, VA
Trackback from your site.