6 Stages of Investing: Getting Leads and Deals – Part 2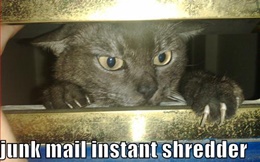 Hey there fellow investors! It's Cody Sperber back again to bring you the next phase of my awesome series, 6 Stages of Investing: Getting Leads and Deals.
I know it's hard to believe (wink, wink), but I actually do have more to say! A lot more actually. I've got tons of game-changing tips and techniques to share with you about getting hot leads, closing deals and making that mean green.
Previous parts of this series have covered setting up your business and stealth ways to generate leads, both free and paid.
Today, we're going to focus on direct mail… what to mail, how much it costs and much more.
Meet Your Money Makers: Motivation & Equity
There are about a dozen or so marketing lists you can pull when it comes to direct mail, but they all share two common denominators – motivation and equity.
These are the two factors you need to be on the lookout for when dealing with direct mail. Now, some motivators are bigger than others. Here's what I mean…
Homeowners with secure jobs, high incomes and stable family lives would be considered (in most cases) to be much less motivated to sell their homes simply because there is seemingly no good reason.
On the contrary, owners who have lost their job, those facing divorce or foreclosure, and even homeowners with vacant properties would all be considered highly motivated sellers.
Every investor has his or her favorite kind of seller, and it's no surprise that my "A" list sellers include a killer combo. I'm talking about absentee owners – those owners who don't actually live in the property they own – with lots of equity.
I'm also a big fan of probate and inherent properties, fire-damaged properties and tax liens.
Finding Lists Is Easy, For Real
Now you know who to target, so your next move is finding your target players, right? Check out this comprehensive – not to mention tried and true – list of resources that can help you find both motivated sellers and owners with equity:
ListAbility.com
ListSource.com
UsLeadList.com – inherited properties
ReboGateway.com – tax lien lists
County courthouse – probate and code violation lists
Direct Mail, Your Lethal Weapon of Choice
You've found your leads. Now what do you mail them? You could send postcards, letters, tear sheets…or all of the above. But the bottom line is this…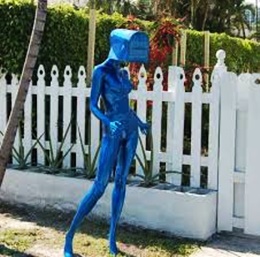 The key to direct mail marketing is pairing the right list with right type of marketing AND the right message.
And the best way to combine the right message, marketing and type of direct mail is with… drumroll… postcard mailings. It's my personal favorite because it's effective and affordable. Create a postcard with a kick-butt message, and your mailing will be a lethal force to be reckoned with.
Repetition is the Key
Direct mail is all about repeat action. You have to mail repeatedly – five to six times typically – before the phone starts ringing. Patience is a big part of the game, but if you land one or two deals that put thousands in your pocket, consider yourself hugely successful. And remember, those who don't respond right away will often tuck your postcard in the "might come in handy later" drawer. So a percentage of those you mail to might not need you now, but they will call later.
Returned Mail Doesn't Necessarily Suck
Now let's talk about returned mail. Whenever you mail to the masses, you'll get some back. That's just the nature of the beast. But don't trash those that come back. Believe it or not, they're still extremely valuable.
Once you've got your returned mail, head to the nearest UPS store and set up a P.O. Box (that looks like a real physical address), and keep those mailings in a box there for a rainy day. When you've got some time, skiptrace the returned mailers.
There are lots of sites that can help you skiptrace and it's cheap. Check out spokeo.com, and for a few bucks a month you'll be able to access the returned owners' information. Follow up with them and start turning those returned mailers into serious business.
Direct Mailing, the Gangsta Way
I'm talking about tear sheets. These are amazing beyond belief! They look like article photo copies, and I recommend choosing articles that will resonate with the person you're mailing to. Strike a nerve, catch his or her attention and put a sticky note on the article that says: "Made me think of you." Handwrite the note yourself for that personal touch and watch the responses fly in.
Direct mail cracks the marketing code, hands down. Start off with the cheap but lethal postcards then graduate to more sophisticated forms of direct mail with higher return rates. Remember to scrub your mailing lists to eliminate bad addresses. Direct mail can mean big money, so get to mailing… and go kill it!
Now was that good stuff or what? And the party isn't over yet, my friends. Stay tuned for Stage 3 to snag some tips about processing leads efficiently and converting them into deals simply by talking with sellers. It's sure to be epic, so don't miss it!
Until then, you know what to do…
Keep it classy.
Tags: Absentee Owners, Direct Mail, Equity, Lead List, Marketing, Motivated Sellers, Motivation, Postcard, Skiptrace, Target, Tear Sheet
Trackback from your site.