6 Stages of Investing: Setting Your Business Up Right – Part 2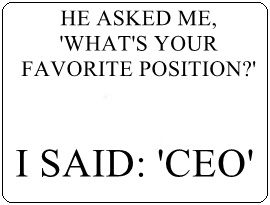 So, how's the ride so far?
Just a short time ago, I introduced you to my latest big and bad (as in good) series, 6 Stages of Investing and promised you one heck of a ride.
In part 1, we talked about setting up your business and establishing a solid foundation to build upon. Remember that breaking into a business means getting your feet wet and using that ramp-up time to discover if real estate investing really is right for you. If it is, you've gotta get over any fear you may have and simply start to take action.
Well, we're moving forward with part 2 – a continuation focused on the basics of setting up your business – with the assumption that the business of real estate investing is, in fact, for you.
Hands and feet inside the moving cart at all times 'cause here we go!
Nothing Fancy 'bout a Phone
Do you need a fancy phone system to get your business up and running? Absolutely not. Save the fancy phones for Iggy Azalea or Drake (holla!).
You just need a standard phone to make and take calls. But I don't recommend using your personal cell phone when marketing online. Once you put your information out there, it's there forever.
So I suggest masking your cell phone – if you insist on using your personal device – so you can stay in the game AND preserve your privacy.
Personally, I'm a fan of Better Voice. You can actually pay someone to leave a prerecorded and professional message for you, and the system automatically recognizes first- and second-time callers then caters messages specific to those callers. It also sends you text messages with the names and contact information of those potentials who call.
Does it cost money? Does a bear hybernate…?
What I mean is, it's not expensive, and it's well worth the small investment.
Paperwork: It's Not a Dirty Word
I know, I know. You hear the word "paperwork" and you throw up in your mouth a little. But I promise you that the paperwork part of setting up your business isn't cumbersome at all.
So what do you need to get in the game? You can literally start with two contracts:
Purchase and Sale Agreement for Acquisition
Assignment Form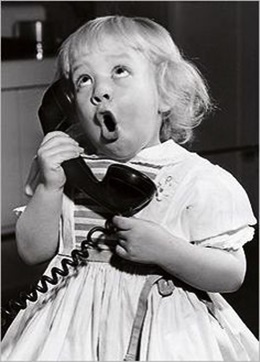 Now, I highly recommend you don't go online to download these forms. Either get them from me (preferably) or have a real estate attorney whom you know and trust draw them up. They've got to be fair and thorough, and frankly, you just don't know what the heck you'll get off the internet.
Besides, your contracts will need to be specific to your needs and the needs of your business, so the generic online contracts simply won't do.
The Proof Is in the Positioning
If you're going to prove your business is reputable and legit, you're going to have to connect with two types of people…
– Those who relate to mom-and-pop shops
– Those who prefer larger-than-life firms
When you're first starting out – start small. You and your business need to feel personable, approachable and local. That's why I started CodyBuysHouses.com. I attracted the small business owner crowd first, then presented them with my larger sounding investment firm (once they knew me).
And that brings me to phone numbers and the importance of establishing a local number first for your mom-and-pop shop, then switching to a "1-800" number that screams deep pockets, tons of properties and a big thumb's up from the Better Business Bureau.
A Few More Things to Consider
Easy Email
I won't take too much time or white space with this one. Get a Google business email address by signing up for Google business apps. It costs only pocket change, and you can link your email to your domain name. Voila. You're official.
Brand Yourself for 5 Bucks
Fiber.com can brand your shirts, quarter zips, whatever – for $5. You should be a walking billboard for your company, so be sure to brand your duds, and bring business cards, comps and any other details that support your offer. Look the part, and leave an impression by branding your clothes.
Let's Talk Target Areas
You need to decide if you're targeting low-end, mid-range, or high-end properties, and to do that I suggest simply asking other investors where and what they prefer to buy.
So how do you find other investors in your area? Check out your local real estate investing association and get to networking! Google "cash for houses companies" and call them. Get on Craigslist (stay with me) and the 'real estate by owner' section. Pay attention to the lingo in the ads, and you'll be able to spot the wholesalers quickly.
Find your local colleges and hospitals, and I bet you'll also find lots of landlord activity. How about rehabbers? Ask a closing agent for the names of rehabbers they trust.
Bottom line is don't overthink it. There's a huge range of houses out there to sell, and there is a buyer for every one of them. The price just has to be right.
The Master Key to Setting Up Your Business
Building relationships is the most important part of any business… and it never stops. You need to be constantly networking with key players in the real estate investment game. I'm talking agents, wholesalers, other investors, cash buyers, landlords and even rehabbers.
You can find agents on Zillow or on the MLS (if you've got access). The process that ultimately leads to profits is simple. Search for recent pending listings and contact the agent. Explain that you're a cash buyer, and you want to be the back-up guy, should the deal fall through.
And here's the kicker…. you're not contacting the agent to actually buy – at least not the first time. You're simply getting your foot in the door and establishing rapport. (I'm a poet, and I didn't know it.)
Stay in their heads and follow up with agents often. Once they send you properties (and they will eventually), meet face-to-face to take the relationship to the next level.
In the End, It's Really All About Networking
And that is Stage 1, friends. Now that you've got the fundamentals of setting up your business down to a science, get ready for Stage 2 of this awesome series where we'll talk about generating leads.
Until then, network like it's your J-O-B and set yourself apart from those investors who wish and wait. Set up your business the smart way and pay attention to who and what is around you. Talk to people wherever you go, share your brand and understand that networking is a 24/7 job.
And as always, do it all with class.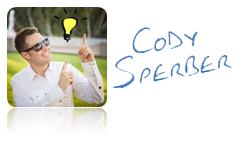 Tags: Agent, Branding, Building Relationships, Cash Buyer, Networking, Paperwork, Phone System, Rapport, Target Area, Wholesale, Wholesaler
Trackback from your site.