Why I Almost Called it Quits as an Investor

Would you believe me if I told you my destiny to become a successful real estate investor almost didn't happen?
True Story
When I was first getting into this concept of being a real estate investor, I was really excited about all the opportunities and possibilities it was going to provide me. I was young and I was energetic…
I had very little money, but all the time in the world to focus on this thing that I had such a passion for. So I did what everybody does…  I read every book, went to every event or seminar that I could, searched online for anything and everything about real estate investing.
I got extremely overloaded with information – some good, some not so good…
But the biggest challenge was taking action on all that info. But I did – I went out and tried some things that I learned were proven to work when it comes to real estate investing. I would spend time following what I was supposed to do almost to a tee.
What I was finding was that all this information I paid for was either outdated or (even if it was new) didn't work in my market. I became extremely frustrated and disheartened. Not only that, but every person that knew I wanted to be a real estate investor either poked holes in my plan or they would try to shoot down my ability to ever do it. So there was a lot of doubt and pressure that I was going to fail from the world around me.
I actually finagled a couple of deals together… no money down, wholesaling deals. At the time I didn't even have an office and I worked from my girlfriend's kitchen table. But I would do a little deal (and I mean like a $1000 assignment fee deal), and I wouldn't be able to do another deal for months. I found myself getting really frustrated that it was never going to happen.
Quitters Never Win
I can remember the exact day I threw in the towel and gave-up on becoming a real estate investor (momentarily anyway). Up to then, I had been trying to make it in the investing world for about 7 months and made 3-4 deals…
That particular day, I got a list of foreclosures from a local investor. He sent me to a house and said, "Go knock on the door and tell them that they are in foreclosure and that I will buy the house." He had listed   2 options for me to give the homeowner:
Option A – we could keep her in the house a year or two.
Option B –  we could pay cash for her house, she wouldn't lose everything and we could put some money in her pocket.
So I went out to this house and I knocked on the door… A lady answered and right away I could tell she was extremely aggravated by my presence – the fact that I was some random person knocking on her door to annoy her. She was in a horrid mood and I was probably like the 15th person who knocked on the door…
She opened the door and I launched into the pitch that the investor told me to spill – I didn't even get a third of the way through it when she said:

Hey kid, why don't you come back when you have your dad?
She then slammed the door in my face. My biggest fear of being a real estate investor was realized at that moment: My own belief that because I looked so young (and I was young) – nobody would take me seriously in this business and that I was inadequate.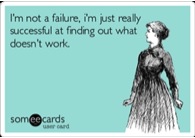 So I threw in the towel and told myself, "It's obviously not for me." And went to work.
It got to a point where my friends and family tried to encourage me to just go out and get a "real" job. Finally, I caved. I went job hunting and gave out resumes. I ended up getting a job as a bookkeeper with a local real estate developer.
The expectations and the opinion of the people around you are a profound influence. The closer the people are to you, the more effect their influence has on you.
During this time, my dad ended up in a financial crisis and there was nothing I could do to help him. At that moment, I realized my future could be identical to his – where I was not in charge of my life financially or that something could happen to my friends and family and I wouldn't be able to help them out when they needed it most. I got really frustrated when I couldn't help my dad. Honestly, I got really, really pissed. I lost it.
The Moment it all Changed
At that time, my friend had invited me to a seminar, which reignited my passion for investing and got me juiced back up. It was then that I decided I was going to figure out why I was failing as an investor and that I was not going to allow anything to get in my way. If I was nervous about talking to people because I looked so young, then I was going to find another way to make it happen.

I was going to fight through these self-limiting beliefs and realize that everyone has an opinion. If their opinion was negative, then I was going to push them out of my life and get focused.
I had to find a way to help my family. I had to find a way to not be a bookkeeper anymore – it was a miserable job for me. I really, really didn't like it. The boss I was working for was extremely wealthy and here I was not being able to help my family. I realized that I had no system. I went from one new method to another instead of getting really focused on one strategy.

There are 2 major lessons that you must learn as an investor – one is a tactical lesson and the other is a mindset change. My tactical lesson was that I didn't have a system in place.
I was all over the place, something I call the "shiny toilet syndrome," but I think it is supposed to be the "shiny object syndrome."
I didn't have any specific strategy, system or focus.
The trigger was that I had to get pissed off. I was not going to watch another second or minute… not another day was going to go by that I allowed myself to be in the position that I was in. That trigger was initially my dad getting into a bad financial position and that I couldn't help him.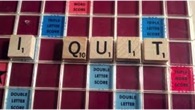 Then there was the next trigger of being a bookkeeper for this wealthy investor while he was making an absolute killing. He did crack the code and here I was just a pawn in his mission…. helping his cause… processing and helping him get wealthier. He used to fly this guy in from Hong Kong to make his custom suits once a month. While he walked around in his fancy, shiny, expensive shoes, I was watching him and getting down on myself saying, "I quit."
One of the biggest reasons investing didn't work for me when I started was that no one took me seriously. I even told myself that I would never be taken seriously because I looked so young. Once I shifted that focus and told myself that my youthful look and appearance had nothing to do with whether someone wanted to do business with me or not, everything started to change.
I spun it from:
I am young and no one wants to do business with me…
To:
I am young and I have more energy so I can work harder than everyone around me.
The second I started telling myself this story is when my success started to change.

The most important moral to my story is that to succeed, the story you tell yourself has to change.
I hope that my personal story makes a difference and encourages you guys.

Until next time…
Keep it real,
Cody
Trackback from your site.