Here's How to Amp up Your Social Media Game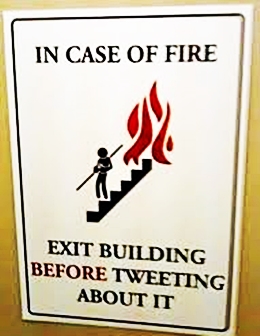 Whether you're a social media addict or still trying to figure out what "tag" means, you probably know how fast a simple photo or story can spread like wildfire to thousands – sometimes millions – of people almost instantly.
That's because social media is viral marketing that allows for quicker responses than most other forms of communication. It's a powerful tool that every real estate investor should use, and thanks to today's post, you'll know to use social media sites like Twitter and Pinterest to generate quality leads that will convert to cash in your pocket.
Trick or Tweet?
Twitter is a popular social media site used to share current messages that must be limited to 140 characters, which means messages must be concise and tailored directly to specific audiences. In short, that means message are to the point and easy for readers to digest.
And there are no tricks with Twitter. What you see is what you get. Twitter is easy to set up. Just visit twitter.com, follow a few simple steps and voila! Open your account, upload your image, create your bio and start generating interest in your investment business.
Tips of the Tweet
Tweeting is simple, but I highly recommend you follow these simple tips to maximize your tweet response.
Tweet often. It's important to tweet regularly. Don't fall off the grid! Stay in the game and be present with quality messaging!
Customize your background. Keep it simple. Sometimes you can even customize your background for free (no promises though), but be sure to choose a background that speaks to you and your business. Consider a background that's consistent with your branding on other social media sites and/or your website. Consistency is key.
Maintain proper etiquette. You're excited to share your message, but please don't use all caps! It's like talking through a megaphone directly in the ears of your audience. Ouch! Plus, call caps can be hard to read. Be easy on the eyes whenever possible.
Vary your tweets. I'm all for consistency, but you have to vary your messages so your followers stay inspired and don't check out.
Use keywords. Use keywords targeted to your area, so you and your business will pop up on search engines.
Re-tweet when it makes sense. Re-tweet others' posts that are relevant to your business and get involved in other conversations. Sharing other powerful tweets is all about giving more than you receive – especially when you first start tweeting. The key is to add value to other's lives, so they will notice you, start following you and ultimately start interacting with you regularly. Plus, sharing someone else's valuable tweet builds your own credibility by linking you to the other smart Tweeter.
Build credibility. Again, I'm talking about creating educated tweets, tweets that are relatable, relevant and valuable – tweets that others will want to share.
Sprinkle in marketing messages. You need a healthy balance of content and marketing messages. I suggest following the 7/1 rule; post 7 message with quality content then make the 8th post a marketing message. The lucky 7 are there to engage, inform and attract readers.
Automate your tweets. Life happens, but you don't want to miss a beat. Write a bunch of tweets and schedule them in advance to keep building momentum.
Include links to your external website. This one goes without saying, but I'll say it anyway… Be sure to include links to your website, so you can convert leads to deals. It's that simple.
You Scratch my Back, I'll Scratch Yours
Let's talk about the "Friend Feeder," which simply means finding people in your market who are authorities in your area of expertise. These are people who you want to befriend, so you can ultimately gain access to their friends. Follow their followers, follow them and watch how they will eventually start following you.
Take Interest in Pinterest
If you're using Pinterest, listen up! Pinterest is a creative social media site that lets users organize and share all the cool stuff they find on the web. You can browse "pin board" to get inspiration from others who share your interests.
Here's how it works…
Once you find a photo you like, you can 'Pin It' or place it on something called a virtual Pinterest pin board. When something gets 'pinned,' it acts like a bookmark and when it's clicked on, it directs the person back to the site (blog, etc.) it came from… and that site could be yours. People can also choose to follow your pin board. And you can add the Pinterest button to your own site so other people can pin stuff from your site.
The idea is actually very strategic (kinda brilliant, really). There's a ton of online marketing value in pinning pics, if you do it strategically.
Bottom line is we are always trying to drive traffic back to our website, squeeze pages and blogs, so why not use Pinterest to do so? This kind of traffic is also known as back linking, and it can be a powerful way to list deals and properties to turn cold leads red hot.
It Boils Down to Branding
Online branding and credibility – that's the name of the social media game. Remember that social media isn't about just one vehicle of branding. All social media sites need to work together in harmony, all with consistent branding and messaging. Weave them together and do it strategically to grow your business.
Until next time…keep it classy,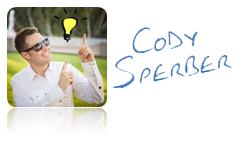 Tags: Back linking, Branding, Consistency, Credibility, Keywords, Leads, Marketing, Messaging, Pinterest, Social Media, Tweet, Twitter, Viral Marketing
Trackback from your site.