Real Estate Bird Dogs Part 1: How to Make Great Money Spotting Deals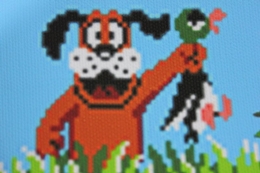 If you've been around real estate investors for any amount of time, you might have heard the words "Bird Dog" and "Wholesaler".
There seems to be some confusion out there between the two terms, so I thought I would write a two-part lesson explaining the wonderful world of Bird Dogs.  Other lessons will cover wholesaling.
The first part here covers tips on how to make money by being a bird dog yourself.  The second (which will be coming soon) will show you how to recruit and train other people to be bird dogs and bring you great deals.
Let's start with a definition of what a Bird Dog is.  This one is from Investopedia.com:
"A real estate investing term that refers to someone who spends their time trying to locate properties with substantial investment potential. Usually, the intent is to find properties that are distressed and selling at a discount that can be repaired or remodeled and sold for a sizable profit. Sometimes, however, the term is also used to refer to people who find underpriced properties that would make good income (rental) properties.
The term itself is a reference to hunting dogs that would point to the location of birds and then retrieve them once the hunter had shot them."
Basically a Bird Dog is an expert at finding  properties for other investors.  The Bird Dog will then just pass on the property address and owner information to another investor for a fee.  They differ from a wholesaler because a wholesaler will take bird-dogging a step or two further.  In addition to locating properties, a wholesaler will also negotiate with the Seller, put the property under contract, and find an end buyer.  The wholesaler will then sell their contract to the end buyer for a fee.
As you can see, the wholesaler usually has a lot more time invested into moving the property.  Therefore wholesalers generally make more on the deal.  The Bird Dog just passes the information on the property to a wholesaler or investor. Typically a wholesaler will make somewhere between $5,000 and $15,000 on a deal, whereas the Bird Dog will make around a $1,000 if an investor can turn a lead into a deal.
Knowing the definition of a Bird Dog is nice, but what you really want to know is how to make money from bird dogging.  Here are some tips to do just that.
Real Estate Investor Associations (REIA's)
REIA's have chapters all over the country.  If you're not sure about yours, you can find it on the National REIA website.   These meetings are full of investors and wholesalers.  These are the people who can really help a Bird Dog.  Not only will investors and wholesalers want to pay you to find deals for them, but they may also be willing to mentor you.
You see, many Bird Dogs eventually become wholesalers.  Makes sense doesn't it?  Do you want to make $1,000 per deal, or $5-15,000 a deal?
You can talk to the investors and wholesalers at the meetings and see if they would teach you what they do in exchange for you bringing them deals.
Try to attend the REIA meetings regularly to set up your network.  That way when you come across a Bird Dog deal, you can quickly flip it to one of these people for a profit.
One other tip.  There are a lot of other real estate meetings around your area.  You can find out about these meetings either by networking with other investors, or searching the internet – particularly sites like Meetup or LinkedIn.  Many times the most successful investors go to these smaller meetings.
Foreclosure Auctions and Trustee Sales
Auctions are fertile ground for finding other investors who would love to have someone bring them deals.  You can just go to the auctions to watch and learn.
The people who win the bids are the ones who are buying deals (and the ones who are most likely to pay you).  After you see someone win a bid, you can ask them:
"What are you planning to do with that property?"
Then you can follow up with:
"What if I brought you similar deals?  Would you be willing to pay me a commission to find them for you?"
The auctions will show you what these investors are looking for.  Then you can find these types of deals and flip them to these investors quickly.
Google Reverse Search
Think about your customer – the investor or the wholesaler.  How are they trying to find deals?  One great place is the Internet.  The good investors are putting themselves out there.  They are the ones with websites like:
"IBuyHouses(your area).com"
"Cash for Houses.com"
"WeBuyForeclosures.com"
All you have to do to find them is to Google these sites for your area.  You can fill out their contact form, email them or just call them.  Then you can find out where they want to buy, what they are willing to pay, and which types of properties they invest in.
Good Ol' Fashioned Postcards
People who use cash to buy properties in a certain area, are likely to buy more properties in that area.
Wouldn't you want them to buy that next property because you were their Bird Dog?
Postcards are a great way to reach these investors.  And a great way to find them is to have a realtor pull a report from the MLS of all the closed sales in your area for the last 90 days. Make sure that your realtor finds the 'closed' sales and that they are all cash.  People who finance properties may not be able to close the deals you find.
Once you have the list of addresses, send out postcards saying something like:
"Call me if you are looking for a great deal"
Make sure to put lots of ways to contact you on the postcard (phone, email, website, fax, etc.).
The Bottom Line
As with all aspects of real estate investing, you have to take action to make things happen.  If you are going to be a successful bird dog, you have to find the deals.  Then you also have to find the people who are willing and able to buy the deals.
This article has given you lots of hints on how to find the investors for bird dogs.  Those investors can also be your mentors.  In part 2 of this series, I'll take the investors side, and show you how to use the bird dogs.
Action Steps
Network, Network, Network – Many times in real estate investing, it's 'Who' you know, rather than 'What' you know.  The 'Who' can teach you the 'What'.  Go to meetings, talk to lots of people, and follow up with them.  Your best deals will come from the connections you make.
Get Out of the House – Attend investor meetings, auctions and other real estate events.  Think of these places as real estate investing classrooms where you can obtain (many times) a 'free education'.
Use Technology – If you are trying to find deals, think like a motivated seller.  If you are trying to find someone who would buy a deal from you, think like an investor.  Where do they hang out? How would they look for what they want?
Learn Direct Mail – You are not the only bird dog out there.  Many investors have had tremendous success with direct mail, which means your mail will be competing with others.  The more you know about copywriting and how to make your mail stand out, the better.
Tags: Bird Dogs
Trackback from your site.