How Can I Get MLS Access?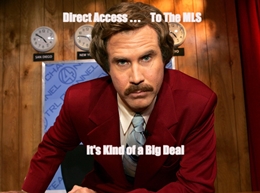 Hi gang, Cody Sperber back at ya with another fantastic question to answer:
How in the heck do you get MLS access?
I hear this question all the time, so I like to address it every now and again. Why in the world is this question so popular? Well, gaining access to the MLS has a ginormous amount of benefits:
It enables real estate brokers to establish educated contractual offers of compensation among licensed brokers.
It facilitates cooperation among licensed brokers with other broker participants.
It accumulates and disseminates information to enable educated property appraisals.
It is a facility for the orderly correlation and dissemination of listing information to better serve broker's clients, customers and the public.
Access to the MLS has historically been limited to licensed Realtors, thereby providing licensed Realtors with a significant informational advantage over "the little guy."
So never fear, my friends, I've got your back. In fact, I have 3 different ways to get access to the MLS…
# 1: Investor-Friendly Real Estate Agent
Your main objective as of right now is to go out in your local market and find an agent that has all the qualifications that you're looking for.
You can find a good investor-friendly real estate agent from recommendations from other investors or from networking down at your local real estate investor association meetings. Just explain how you're going to benefit them by saying that you're planning on buying a lot of properties and potentially listing a lot of properties after you rehab them because you want to retail them.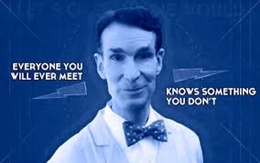 Also, any leads that you collect – that are retail leads that don't match your investor criteria – you can notify the agent and pass those leads onto them so that they can get more listings. And in return, they can help you do some market research, make daily offers on the distressed properties, help you fill out paperwork and give you access to the MLS.
Then you will have a mutually beneficial relationship
# 2:  You Become a Licensed Real Estate Agent
Getting a license may take a while, and it typically cost around $1,500 to $2,000 after classes and dues, but it is well worth it. I find it a huge benefit to be a licensed investor.
A great homework assignment for you is to go out in your local market and investigate the time and cost commitment for you to get your real estate license because it might be a bit different for different areas.
There are many pros and cons to getting licensed that I mentioned in detail in this awesome post, but here are the basics:
Pros to getting licensed…
You learn the basic fundamentals of real estate
You have easier and more direct access to all the data you want and need through the MLS
You can make more money because you don't have to pay commissions
It keeps you morally in check because having a license holds you ethically accountable
You can help others who are buying and selling their properties make money
You can eliminate the middle man and gain control
You gain credibility
Cons to getting licensed…
Paying for the license
Time spent getting and retaining your license
You're held to a higher standard because you're considered to be "an expert" in the industry, which some investors feel negatively impacts their business
Paperwork – if you're a successful investor and agent, you'll hopefully do loads of deals, which requires… yep, loads of paperwork
Disclosure – there is no gray area when you're licensed – even when you're required to disclose that you're a Realtor. You legally have to disclose to buyers/sellers that you are a licensed agent; you can't "knowingly take advantage" of anyone
# 3: Getting Hired as a Marketing Coordinator
The third and final way is getting hired by a local broker or agent as their marketing coordinator. This is one of my favorite techniques for anybody who doesn't want to be licensed themselves.
What you need to do is befriend and build rapport with an investor-friendly real estate agent or broker and offer to work for them as a marketing coordinator. Any assistant of a real estate agent or broker can gain limited access to the MLS if they pay a small monthly fee.
This is great because you're going to get your own MLS username and password so you don't have to ask the agent for theirs. And, you'll have access to the MLS to comp property and do market research without having to bother the agent every five minutes.
That's All for Now
Well, I hope my little tricks of the trade help you out. Remember, when it comes to getting access to the MLS there isn't a right or wrong answer, it's what solution works best for your business style.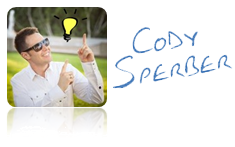 Until next time…
Keep it real,
Anything to Add?
Got some helpful MLS-access info? Share below
Tags: Agent, Broker, License, Licensed Investor, Marketing Coordinator, MLS Access, Realtor
Trackback from your site.