How Do You Ditch Procrastination to Do What You Need to Get Done?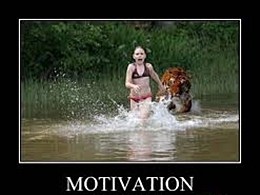 Howdy, peeps. Cody coming at you again with a great question that was recently asked at a Mastermind event:
How do you avoid procrastination and stay motivated?
I remember when I was a newbie investor and I was all over the place…
When you're first getting started – you're so excited, you've got so much energy and a ton of focus, but it kind of works against you. You start doing all these daily tasks (which you should be doing) but then one day turns into the next, and the next. It's Groundhog's day.
At the end of each day, you feel like you worked so hard but you don't feel like you've got anything to show for it. You're inching along on each task and you feel like you never really clear your to-do list.
There's Nothing an App can't Solve
For anybody that has a smartphone, there's a really cool app to help you organize your to-do list and stay on task. It's called Any.do. I believe it's available for droid users too. It's pretty awesome because it's way user friendly and it syncs with iCloud.
So no matter what device you're on: computer, tablet, iPhone, whatever – you'll still get reminders.
Another cool feature about this app is it allows you to talk-to-text. You can verbally add a task to your to-do list so it takes no time at all. When you have completed a task you can swipe it to mark it as deleted and then shake your phone to clear it all together. You can set priorities and create your own folders with just the tap of your finger.
Put A1 Steak Sauce on Your Life
I got hooked on this app a year or so ago. I was reading a book called Entre Leadership by Dave Ramsey. Something written in the book really struck me. It's a concept he explains as putting "A1 steak sauce on your life."
The basic concept goes like this:
Step 1: Brain Splat
When you sit down at the beginning of your week, you need to brain dump all your to-dos into one big list. Don't sit there and think about it, just write down every single thing you think of … anything you need to get done in the future and not just right now.
Step 2: Organize Your Brain Splat Alphabetically
Now that you're done with your initial list, it's time to organize.
1)     The As – Start with all the tasks that are absolutely necessary and that you have to get done right away. Which ones will make you money? Which ones will make you lose money if you don't do them? Put an "A" next to those.
2)     The Bs – Now pick the tasks that can wait until tomorrow and put a "B" next to them. They're not as important, but they're still pretty important. These are the ones that if you don't get done the next day then you won't make money or you'll lose money.
3)      The Cs – Everything else gets labeled "C."
Step 3: Reorganize Your Alphabetical Brain Splat Numerically
You should have a lot of tasks with "A," some with "B" and some with "C"…
So now:
1)     Go back to your "As" and put them in numerical order. You'll put a "1" next to the most important "A." Then you prioritize the rest and labeling A2, A3, A4 and so on…
2)     Label your "Bs" the same way – B1, B2, B3…and so on.
3)     Label the "Cs" the same way – you've got the point by now.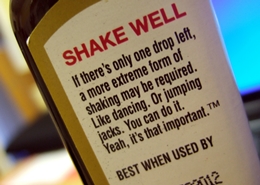 So basically, your "As" are your today list, your "Bs" are your tomorrow list, and your "Cs" are your coming up list. Now all you have to do is enter it into your Any.do list. Your life will become so much easier and you'll really make some progress.
You get stopped by all these time suckers like social media…stop what you are doing and focus on your "A1." That's what he meant by putting some "A1 sauce on your life." It's just being able to pinpoint what exactly that A1 is and then the app will do the rest.
Whatcha Think?
I hope I gave you guys some saucy info that you can put to good use to get more stuff done and make some money. Any of you folks have tips to share on killin' procrastination? Hit me up in the comments section below.
Until next time, keep it real.
Tags: App, Energy, focus, Organization, Organize, Prioritize
Trackback from your site.