3 Powerful Exercises to Get You Thinking RICH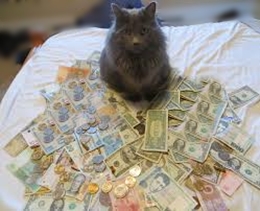 Hey investors…
In my last blog post we talked about the critical importance of knowing your big fat reason why, and letting that fuel you and drive you toward success as a real estate investor. I ended that post by describing an exercise that my mentor, Lyle, encouraged me to go through. That was to invest time to write out my own big fat reason why. If you missed it, make sure you check it out.
In today's lesson, I want to add three more exercises to that first one – exercises that are helpful in getting your inner game revved up. These are also things that I've done that have helped shape my millionaire mindset.
Those who take the time to walk these out will find them to be extremely powerful.
Exercise #1 Create a Vision Board (Seriously)
The first exercise I recommend is to create a vision board. This is a simple project where you cut out pictures of the things that you want to see manifested in your own life. This can be pictures of happy families, kids playing, a peaceful beach scene, and so on…
Mount these pictures, like a collage, to a large piece of poster board and place it where you can easily see it.
Now cut out words that tend to symbolize your future – words like success, profit, happiness and peace. Place these on your collage as well.
Some people have more than one vision board – depending on the size of your dreams. Place your vision board where you can see it every single day to remind yourself why you're working so hard.
Allow your vision board to evoke a feeling rather than picturing things such as houses and cars. It's not wrong to include material things, however, the more your board focuses on your emotions and feelings, the greater the chance of it coming to pass.
"A dream is your creative vision for your life in the future. You must break out of your current comfort zone and become comfortable with the unfamiliar and the unknown."
                                                               ~Denis Waitley
Exercise #2 Daily Affirmations (Make It Personal)
The second exercise is to write down and recite a daily affirmation. You may think this sounds a little cheesy, and maybe it is… but what matters most is that this exercise truly does work.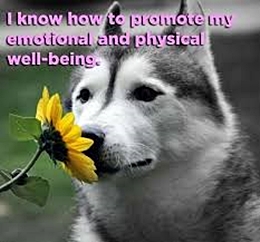 Your affirmation should be short and not more than 3 to 4 sentences. They should include some of your most important goals and recognize those things in your life that you're appreciative of as well as anything else that you want to be reminded of every single day.
Once you have your affirmation written down, print out a copy and put it where you'll see it every day. I also encourage you to speak your affirmations aloud every morning as you start your day.
Regular reminders will not only make a difference in your own personal mindset, but you're going to start to see your environment change to support your affirmation. It really is amazing.
"If you can dream it, you can achieve it."
~Zig Ziglar
Exercise #3 You're Dead (Write Your Own Eulogy)
The third and final exercise Lyle had me do was to write my own eulogy. When he first told me this, I thought he was nuts. But he had me sit in a quiet room all by myself and just start to write.
Let me tell you, it's strange to think and ponder about what people are going to say about you after you're gone. I personally had a hard time writing down what I thought others would truthfully say about me.
Lyle suggested that I ask myself these kinds of question:
How do you want others to describe you?
What kind of person would you have wanted to become?
What personality traits do you want to have embodied through your life?
Don't hold back – write everything that comes to your mind. While the thought of your own funeral might seem morbid, you can have fun with this exercise.
This was a big awakening for me because I knew that I wanted to live a lifestyle that affected others in a positive way and I knew that wasn't going to happen by accident. From that day on, I decided put as much focus on a lifestyle plan as I do with my business plan.
"The quality of a person's life is in direct proportion to their commitment to excellence, regardless of their chosen field of endeavor."
~Vince Lombardi
Mindset Changers
The key to all of the exercises (plus the previous one on your big fat reason why), are all mindset changers.
Each one will help you to train your mind to move from mediocre, loser thinking over to winner, success thinking.
It's because your mind is so powerful that these exercises are also powerful. Try them out and test them and just see what happens. You're gonna be surprised – and pleased.
What Sparked Inside You?
Which of these 3 exercises sparked something fresh and new inside of you? Leave your comment below and tell me about it. We always love getting feedback from you.
Tags: Affirmations, Emotions, Feelings, Inner Game, Millionaire Mindset, Powerful, Success, Vision Board
Trackback from your site.