Follow These Steps to Get Your YouTube Marketing Going – Part 1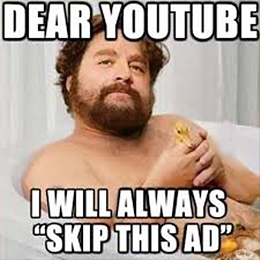 Hey investors friends! Do I ever have a power-packed marketing strategy for you in this blog…
Video is all over the internet. Um, duh, amIright?!
Videos are big big big. But even though you may be vigorously nodding your head at that remark, the question remains: Are you using video in your marketing? Or more specifically, are you using the 600-pound gorilla named YouTube in your marketing?
If you're not, why aren't you? Mastering YouTube is a surefire way to get to the top of Google, and you definitely want to be there, friends.
Did you know that YouTube is the 2nd largest search engine on planet Earth? And did you know that it is owned by the largest search engine – Google. The two together make an unbeatable combination.
This means that you can get leads directly through your featured YouTube videos; but you can also get leads because you show up at the top of Google. It has a powerful double effect.
How to Make it Happen
So, how can you make that happen?
You might be thinking, "Me? Little old me? I'm going to be found on YouTube? Who cares about me?"
My answer to that is this: Have you watched any YouTube videos lately? If someone who has a video of a cat that plays the piano can get top ranking on YouTube, surely you can too. (Ever seen so many cat videos? Geez.)
All right, getting back to serious business… what I love about YouTube is that it's such an easy strategy to get up and running. There are more advanced strategies, but right now, I want to present something really simple. It calls for a few easy steps to get your YouTube game up and running and working for you by generating leads.
This Is How You Do It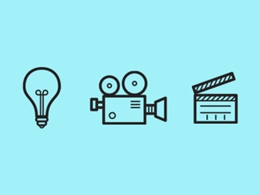 Set Up Your YouTube Account
The first step is to set up your YouTube account. The good news is that it's free. If you don't already have an account, go to YouTube and set it up. It's quick and simple.
Get Equipment to Film Your Video
The next step is to get the equipment you'll need to help film your videos. Let's start with some technology that you can use.
Teleprompter: Go to Google and search for "Free Teleprompter Software for Mac" or "Free Teleprompter for PC." Several results will come up. I use AquaPrompt for my Mac and I'm very happy with that, and currently it's free. Download your teleprompting software. You can then take your created script – be sure to make it localized and personalized about you and your business and load it on your teleprompter.
I've written several different scripts for attracting , attracting , and so on. You can take one of these scripts, modify it, and then put it in your teleprompting software. That will turn your PC or your Mac into a teleprompter. Many times, when you see me talking and I'm looking all smooth, suave and polished, that's because I'm reading from the teleprompter.
Recording Device: The other equipment you will need is a recording device. You can use a camcorder if you have one. Or you can use something called Flip HD, which is a small camcorder that has a USB drive that flips out of the side that you can plug into your computer. You can download the video file and put it on your desktop.
The price is around a $200, but you can also buy them used. There are also cheaper, knock-off versions so you don't have to buy the name brand. Barring the purchase of a camcorder, you could even use your iPhone or Android smartphone if you want.
Placement and Filming
Now, set up your laptop with the teleprompter showing on it. Then, like my handy pic to the right, place your recording device right above the laptop. (Prop it up on books if needed.) You will be reading off the teleprompter, but it will look as though you are looking right at the camera.
You'll be flowing along, talking, reading the script, and before you know it, you're done. It's as easy as that.
The good news is you can mess up and no one will ever know. You don't have to nail it on the first take.
Upload to Your Computer
You have your teleprompter, your script, your equipment and you've created your first video. Now there is only one step left…
All you have to do is upload the video to your computer and you're home free.
There You Have it
Look, once you start doing this, it will become almost second nature to you. You can turn out several videos a week with no problem.
Coming up, I'll continue with Part 2 of this post about YouTube marketing…
Now that you know how to make your video with the right tools, I'll show you how to get your video uploaded on YouTube and I'll cover 4 ways to optimize your video. This is major marketing you need. Don't miss it!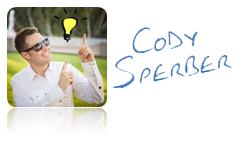 Tags: Film, Google, Leads, Marketing, Recording, Teleprompter Software, Video, YouTube
Trackback from your site.