How to Create a Killer Direct Mail Campaign (Part 2)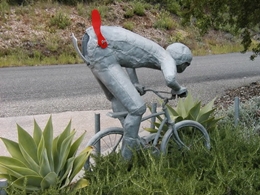 Here we are with the second part of creating killer direct mail campaigns. I mentioned in the first part that while we definitely live in the era of high tech, you'd be surprised at how effective a postcard or letter in the mailbox can be. It's sort of like a happy surprise that the recipient is not expecting.
In Part 1, I explained how to target and how to find effective lists to send those mailers to. I gave you my favorite lists that I like to use. I also explained different types of mailings and how to begin your first campaign. I said that my all-time favorite mailing is using postcards because they never have to be opened.
In today's lesson, we'll cover how to actually mail our your campaigns using clever techniques that will help draw attention to your mail pieces and get them opened and read.
So let's go for it!
Campaign Costs
It's now time to decide how you're going to get all this mail printed, posted and ready to send out. You can do this yourself, which is a bit more affordable but involves hours of manual labor. Or you can have it done for you through a service, which is certainly more advisable.
When figuring the expenses, a 3½ X 5 inch white postcard with postage will be delivered for about $0.45. That makes it super simple to budget your direct mail campaigns. For example, for every 1,000 postcards, it's going to cost about $450 bucks.
The way I do this is by having an established amazing relationship with a direct mail print shop. They have all my mailing pieces already loaded in their systems.
Personalize
If you really, really want to step up your direct mail campaigns, the keyword is to personalize. This is one of my favorite – and most fun – parts of direct mail. Here are a few of my favorite techniques…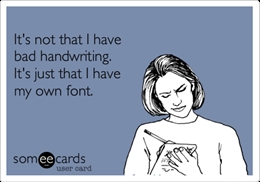 First of all, when it comes to the outside of the envelope, give it that human touch. One example is to use a real affixed stamp instead of the postage-meter stamp. Use limited-edition stamps like Disney themes or sports heroes. Add a handwritten element such as a smiley face. Or, you might even hire someone to address the envelopes by hand.
Have your kids color it with crayon on the envelope. Write something like: "Hey," or "Hi," or, "We miss you." These are the envelopes that get opened. It's almost a guarantee.
Using colored envelopes is another winner. And rather than using the business-sized envelopes, use the smaller envelopes that look more like a personal note or invitation. (3 5/8 x 6 ½)
Anything that's different will have more of a chance to be opened. Be sure to test these ideas. One strategy might pull better with one list than with another. So try it out – and track the results.
Direct to the Homeowner
Another way that I use personalization is when creating a postcard – I always use the homeowner's name and the property address in the heading. It might say something like:
Hello, Jim Smith. I want to buy your property located at 123 Main Street, Anywhere USA.
This is important in case this person owns more than one property – it makes it clear exactly which one you're referring to.
Effective Strategy
I've mentioned a lot of different high-level techniques in this lesson, and it's obvious you're not going to use them all on every piece. However, this is one of the surest ways of getting to your target market, especially if you have an owner who's really hard to reach.
You can use any combination of these techniques. Use them to make sure that your direct mail piece gets opened and read.
It's a very simple-to-follow formula. And it works!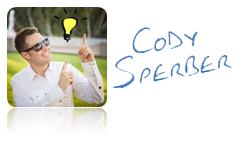 Tags: Direct Mail, Envelope, Handwritten, Mail Campaign Costs, Mail House, Mailer, Personalize, Postcards, Print Shop, Stamp
Trackback from your site.