My Business in 2002 vs Today

You know I've been in this business for more than 13 years now (in spite of the fact that I'm still told I look like a 17-year-old kid, wink, wink), but my business has changed a lot since I got started in 2002. Some changes are profound, whereas others, actually, reverted.
What do I mean by that?
Well, recently, a colleague of mine asked me what's working best in my business. After thinking about that question a minute, I realized that I definitely do some things differently. And, what I'm talking about is direct-to-seller marketing.
The Wonder Years
Back in the day, when I crashed and burned, I suddenly had a revelation. I reflected on what I had been doing and thought:
You know what? I'm really not doing this right. I'm not going to win it anymore. If I win it, it wasn't a strategy. It didn't work before. I'm going to give this one more shot and do it right this time. I'm going to go find a mentor – somebody in my life who can show me what to do and help me crack that code.
I was lucky enough to meet a guy named Lyle at a Jack Miller event. There's always something good you can get out of any situation if you line up with the right group of people. This is why you start off by "scouting events."
Line up with somebody who you feel is the right fit for you and your personality. Find someone who just doesn't talk the talk, but also walks the walk. So, I got lucky that I had a mentor come in to my life. And, he started showing me some things, direct-to-seller marketing techniques and other tips, which I started using back then.
Then, of course, the market shifted.
Because that's how it works. As soon as you figure out the market and have a great system in place, the market shifts.
For example, all of a sudden the market implodes. Short sales and foreclosures and REOs… all this stuff came about, and we got used to being able to just go and write offers on MLS deals or go down to the foreclosure auctions. It was kind of easy pickin'. I was one of those guys down at the auctions and I had done a little more than 1,000 deals at that point. I was one of those guys down at the auctions with $2 to $3 million in cashier's checks just bidding deals. I rode that way and it was awesome.
Then it ended.
Before that, I was doing the short sale thing. I rode that awhile and it too was awesome. Then it ended.
Again – right when you figure out all the systems and processes, the market shifts. You have to expect it, anticipate it and embrace it.
You see, what was working back in 2002 isn't what is necessarily what is gonna work now. Back then, I also did a lot of direct mail. I was doing a lot of creative things with the technology we had back then. Text messaging was just coming on the scene. Email marketing was really hot at that time. People were finding deals through probate lists and other things that were a little bit higher than barrier to entry.
Today
So now, fast forward till today. My world has changed. I don't have to do as many deals as I used to do. I used to wholesale 20 to 35 houses a month. Now, I get to pick and choose. My model has started to become fewer, bigger deals.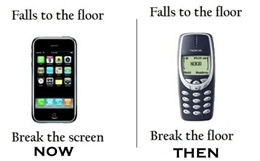 I am a more seasoned investor and I love the challenge of complicated, quirky deals right now. Arizona is a really tough market. By tough, I mean, there's a lot of competition. And, the sellers are educated. They're prepared and expecting you to pay a higher amount because they're reading the headlines, and they're getting 20, 30, 40 postcards. Half of it is from my business… I have educated half of Arizona.
Yeah, I can kick my own butt in this business… but one thing that I will say that I did is I radically shifted my strategy. I'm no longer a lazy wholesaler, and I love to be a lazy wholesaler. Now, I'm a prepared, confident and credible wholesaler.
What I mean is I show up (literally and slang meaning-wise). I have a logo on my polo shirt that says "Cody Buys Houses." All my people that are acquisition specialists wear the same polo shirt and khaki pants. It's almost like a franchise-type of mentality.
When we show up, we have our iPad. On our iPad is our in-house wholesaler presentation. It's about 25 slides explaining who we are, what we do, when we do it, benefits to the seller, options for the seller, video testimonials and written testimonials. It's like, we really show up and explain why we're more credible than our competition.
On top of that, we have things that we give to the seller and leave behind. Comps, CMA, market analysis, whatever we need to be able to support our offer.
So…
I'm a credible investor now instead of a lazy wholesaler.
I can handle and love quirky deals.
If everybody is going after the typical 3-bedroom, 2-bath house, I'm not afraid to go out to the 2-bedroom, 1-bath weird house. There's a lot of 3-bedroom, 2-baths in that neighborhood. This is the weird, quirky deal that has been sitting on the market for a while. The seller looks at it and goes, "This is odd, obviously unique for the neighborhood because it's smaller or it's uglier or whatever." So I go and add value to the property.
There is more technology available today and this changes marketing altogether. I use this software called Podio. It's a CRM system. It's just a little app on your phone that I literally can run my entire real estate business from using my smartphone…
Things that I would never been able to imagine doing back in 2002 when I first jumped in the game. We're able to do it now!
And, there's a lot of people who are scared of technology out there. But why? Why be scared of it? If you have the right technology in your business, it's going to change everything for you – in a good way.
Go with the Flow
What's constant in the investing industry is forever changing. To keep with it, you need to be able to adjust to market shifts and make systems and processes that stabilize and grow your business until the next shift.
Be aware and prepared. Expect it, anticipate it and embrace it.
Until next time…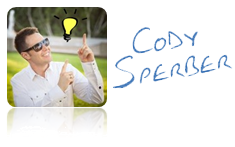 The Awesomest,
Holla, Yo!
What do you guys have to say about how far you've come? Share some thoughts below.
Tags: Competition, Direct Mail, Direct to Seller Marketing, Lazy Wholesaler, Mentor, Podio, Strategy
Trackback from your site.