It's Funny How ONE Decision Can Change Your Whole Life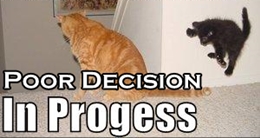 In this blog post, I'd like to share a little bit about my background. I believe that oftentimes it can help you when you realize that someone else has walked the road you're walking on – and made it through the obstacles.
And also to realize how one seemingly insignificant decision can bring about amazing results.
A Profound Impact
I have a distinct memory of watching a TV special when I was just a kid of about 9 or 10 years old. This TV special featured an interview with Ray Kroc of McDonald's fame. In the midst of the interview, Ray turned the tables and asked a question of the man who was conducting the interview:
"What do you think I do in my business?"
The interviewer answered, "Well, Ray, everyone knows – you sell hamburgers."
Ray gave a laugh. "No, I buy up land and then I lease it back to my franchisees."
As young as I was, that information had a profound impact on me. I remember thinking, "Wow! That's exactly what I want to do when I grow up. I want to own real estate and get paid."
Jeremy's Success
Fast forward about 11 years or so… I knew this guy named Jeremy who bought a new-construction house. He flipped that house and raked in more than $80,000 selling it just 30 days after it was built. That got my attention. $80k? Impressive.
Now I was really bit by the real estate bug. That settled it for me – I was going to graduate college and become a full-time real estate investor.
My parents were baffled. And all my well-meaning friends gave me every reason why this would never work for me.
I didn't care. I took classes on real estate and attended local real estate investor association (REIA) meetings. I was ambitious and headstrong; I was determined to prove everyone wrong.
Hitting the Wall
A few months into my adventure of being an investor, I was having information overload. The actual process of building an investing business was much, much harder than I ever imagined.

I had very little money, no real credit and I had no one to show me how to work a business. I had no idea what I should be doing each and every day. I was floundering.
I remember thinking, "All my friends and my family were right. I should have listened. I guess I'd better go get a corporate job."
Sad as it is to look back on that day – after struggling through a couple more discouraging months – I gave up.
I polished up my résumé, started sending it out and landed a job as a bookkeeper for a developer. (It was the closest thing that I could find to actually being a real estate investor.)
Part of me was relieved because that awful pressure was off my shoulders. But that other part of me was terribly sad that I had quit on my own dreams.
Relevant Question
Let me stop right here and ask you a quick question…
Do you ever wonder why some people are wealthy and others aren't?
Do you ever wonder why every weekend there's some new seminar in town where people continue to purchase real estate investing training courses, and yet most never do anything with the materials, let alone become successful with all that knowledge?
Is it the fault of the training materials? Or is it the fault of the person for not taking action on all that information?
The truth is, most dreamers are broke. But I believe you're far more than just a dreamer. You are an action taker. This sets you head and shoulders above the masses out there who never take those necessary action steps.
A Surprise Invitation
Back to my story…
About five months into working behind that desk as the bookkeeper, doing what had to be THE most boring job in the world; working for a boss who I barely even liked, a buddy of mine called me with an invitation.
He wanted me to go with him to a real estate seminar in San Francisco.
Tempting as it was, I was on the edge of broke and in no way could I afford such a trip or the price of the conference. So my answer was, "No way. Nope. Can't do it. Not possible."
Now this guy wasn't one who would take no for an answer. He kept on me (and of course deep down inside, I really wanted to be at a live conference like this), until finally he pushed me to go for it.
The Life-Changing Decision
That simple decision to pull out my credit card to make that purchase changed my life forever.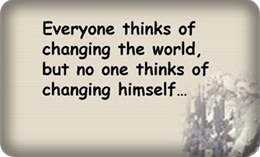 One little decision was a life-changer.
When I got to that seminar, I was blown away by what I saw. I was meeting real people. Not just some so-called guru blowing smoke. These were people just like me – and yet they were making more money than I could ever dream of making as a bookkeeper.
Now, I'm no idiot. I know they make those big seminars exciting so that you will purchase their courses, but I didn't care. (After investing over $100,000 into my college education, I figured a few thousand to learn real estate was nothing.) I was probably the first one at the table to purchase those educational courses.
If that were all that happened that weekend it still would have been life-changing, but there was yet another added benefit…. one I hadn't counted on and could never have dared hope for.
My First Mentor
At that conference, I connected with my first mentor.
His name was Lyle and he spent hours pouring into my life. He shared with me many of the same principles that I'm sharing with you now. His guidance changed the way I thought about my real estate business, and over the years his support has helped me achieve financial freedom.
Between Lyle's mentoring, and all the amazing information that I learned from the course materials that I purchased, I was on my way to success!
This is why I say – it's funny how one seemingly insignificant decision can change your entire life.
Pay It Forward
As a debt of gratitude for all that Lyle has invested into my life over the years, I feel compelled to pay it forward to give back and do the same. Which is why we started the Clever Investor Mentoring Program.
Have you found your Lyle yet? If not, you might want to consider having someone like us walk alongside you in your journey. Through our Clever Investor program, we have created a long list of successful investors who have been privileged to be a type of Lyle in our students' lives.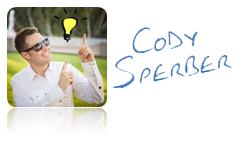 I encourage you to check us out.
Your Story
As you look back over your own life, you also have had life-changing moments that placed you in the right place at the right time. We'd love to hear about it. Leave your comments below.
Tags: Action Taker, Dreamer, Guidance, Life Changing, Mentor, Support
Trackback from your site.