Outranking the Competition with SEO, Part 2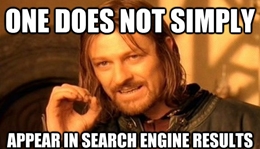 Hey investors – welcome back to Part 2 of our post on SEO (search engine optimization) in which we explain why it's important to the success of your business and how to do it best.
In Part 1 we covered the basics. You learned what SEO means, what the 3 main search engines are and why it's crucial to get your site on at least the first page, if not in the #1 spot, of the search engines.
Now in Part 2, I'm going to serve up the complete recipe of how this whole SEO thing works. So let's get cooking!
Basic Ingredient
As you begin to think about starting a blog, you will need a framework. Since this is a publishing platform, I strongly suggest that you use WordPress. First of all, it's sooo easy that even a newbie can conquer it. Secondly, Google likes and understands it, and being on WordPress will help your rankings.
Keywords
The second thing you want to focus on is keyword research. Keywords are the words people type into the search engines. If someone were to type in "bicycle," they're going to bring up all kinds of things like sites on learning how to ride a bike, pictures of bikes, where to buy bikes and things like that. This is called a "short keyword."
The information you bring up is too general to be of much use. The same thing applies if you simply use "real estate" as your primary keyword. It's simply too general to catch the attention of those who browse the internet.
Other types of keywords are called long-tail keywords. A long-tail keyword would be something like "We Buy Houses in Phoenix," or "Buy a House in Phoenix." These long-tail keywords are the best types of keywords. Create your primary keywords in this fashion.
Really long, long-tail keywords are like this: "We Buy Houses with stucco tile roofs and preferably granite countertops in Phoenix." Too extreme. No one is going to type that much info. So, avoid the really long, long-tail keywords and focus on the ones that are appropriate.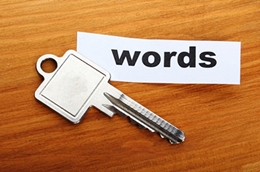 Go back to your own site and make sure you don't target short keywords. You want to hit the long-tail keywords that are best for your local listings and that are not too long.
On-site Optimization
Next step in our recipe for the best SEO for your website is to optimize the content of your website.
Site Title
Your title will carry a lot of weight when it comes to on-site optimization. You'll want your main keywords to be used here.
Meta Data
Meta data is stuff you can't see on your website – only Google can see it. Basically, it refers to the code behind the website. The code notates how often the keyword phrase is repeated. It also reveals what the website is all about. You are optimizing your meta data as you follow the tips in this blog – even though you can't see it.

Keyword Phrase
Whatever you've chosen as your keyword phrase (long-tail keyword), be sure that you incorporate it here and there throughout the site. It can be in the title, as mentioned, and also in the page subtitle. It can be in the menu, in the "about" page and in the other unique content pages.
Links
As your site visitor navigates your site, there should be links from one page to the other. For instance, they should be able to return to the "Homepage" from anyplace on the site. Believe it or not, these links within your site help to boost your ranking on the search engines.
Offsite Optimization
Backlinking
Offsite optimization refers to things that happen outside of your website. It has to do with backlinking, which means that there are people who click on a link that takes them to your website. It's like getting a vote in your favor; it's considered to be of high value, so backlinking is super important. But you want them to come from valid sources so they'll be credible. You never want to get backlinks from such sites as casinos, porn, viagra/pharmacy or known spam. So be cautious in this area.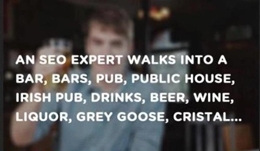 How to Get Backlinks
There are a number of ways you can get backlinks. One is to write up press releases with a link to your site included in the contents. Another would be to write articles and have them published online. Guest blogging is yet another great way to get backlinks. You can exchange blogs with a noncompeting blog site that might offer value to your visitors.
Then, of course, there is social media such as Facebook, Twitter, Pinterest, LinkedIn and others. Whenever you post and include your URL, there's a good chance people will click on it and visit your site.
YouTube
I'll mention YouTube separately simply because it's SO powerful and should never be overlooked. YouTube is the 2nd largest search engine in the world – right under Google.
People will spend more time watching a video than they will reading your content. When you use YouTube videos to tell people what you're about, it's yet another way to get you ranking at the top of search engines.
All Cooked Up and Ready
Now you have the full SEO recipe. You know how to set up your website; which framework to use; how to do your keyword research; plus the importance of onsite and offsite optimization. You have all the ingredients needed to go out and kill it on the internet. Now, it's time to dominate.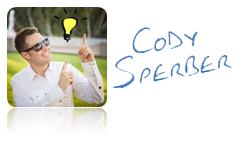 Tags: Backlinks, Code, Google, Keyword, Links, Meta Data, Offsite, Optimization, Ranking, Search Engine Optimization, SEO, Site Title, WordPress, YouTube
Trackback from your site.