Power Team Essentials Part 1: An Intro to Building Your REI Power Team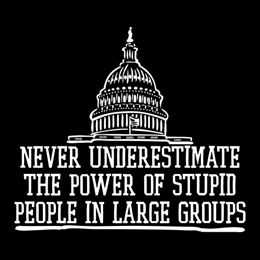 Andrew Carnegie once said this about team building:
"Teamwork is the ability to work together towards a common vision, the ability to direct individual accomplishments towards organizational objectives is the fuel that allows common people to attain uncommon results."
I'm convinced I would never have achieved the level of success I have today had it not been for my power team. Over the years, I've hired, fired and moved around members of my power team until I created the perfect team that helps support my business.
There's no way I'd be able to run or manage a multi-million dollar business without the support and expertise of my power team members. Each and every day, I use at least one of my team members to help me build my business, make investments, earn money on transactions and generally help me keep my sanity.
Because power teams are so uber important, I'm going to devote an entire series of awesome posts about teaching the essentials of building a real estate power team.
Building Your Power Team
Finding the right power team members is going to be crucial to your success as an investor. As we all know, it's one thing to be instructed to do a certain thing – it's quite another to be taught exactly how to do it.
I think it's important that I break down the roles and responsibilities for each team member individually. This way I can give you a solid understanding of what to look for when you're building your own power team.
In today's post, my goal is to lay out a general overview of who should be on your power team. From here, in future posts, I'll break down each individual team member explaining their needed qualifications and how you can find them.
To start off let's take a quick bird's eye view of what you'll learn in this detailed, informative series:
#1 – What's an 'Investor-Friendly' Agent Look Like?
Just because an individual has the title of a real estate agent (or Realtor) doesn't me he or she is savvy about how to work with an investor. So, I'm going to explain exactly what you should look for and how to find the best agent for your business.
#2 – Your Ideal Property Manager
You may have heard that if you have rental properties, a property manager is the be all and end all to lead you to success. Wrong! A bad property manager can cause more problems than you ever want to deal with. You need to know what to look for, and what to steer clear of.
#3 – Choosing the Right Closing Agent
A closing agent is a closing agent; if you've seen one, you've seen them all. Right? Wrong again. The closing agent you need must have expertise in areas that are common only to real estate investors. I'll help you discover what those areas are.
#4 – How to Pick a Real Estate Attorney
Not every attorney is well versed in real estate law – and this is the field in which you are going to need a real expert. How will you know if so-and-so attorney is equipped to protect you in various legal predicaments? Catch that post to know for sure.
#5 – How to Hire a Great General Contractor
Money, money, money. An inept contractor can cost you a ton of money. Whether it's doing a less-than-satisfactory job…or not meeting deadlines. Believe me, this is a headache you do not want! Protect yourself by learning how to choose the best GC for your growing business.
#6 – Finding a Solid Mortgage Lender
The world of mortgage lenders is one that can seem vague and foreign, but it doesn't have to be that way. A little knowledge about how lenders work can go a long way in helping you choose the right one. Don't assume you're stuck with the first one you find. Know what to ask and how to make a wise selection.
#7 – Your Ideal Hard Money Lender
When choosing a hard money lender, do you know the necessary questions to ask? Do you know exactly what you need from them? Do you know how to protect yourself against those who may be charging excessive "processing" fees? If not, then you definitely need the information included in that post.
#8 – How I Hired My Accountant
I see a great tendency among beginning investors to bring an accountant on board simply because he or she is a friend of a friend. Or a cousin of their spouse's brother-in-law. Or their dog's sister's owner. I think you get what I mean here. Your accountant should be in tandem with you in how you're building your business. Don't throw money away by making the wrong choice of accountant.
#9 – Inspector or Appraiser

Appraisers (inspectors) can be a real sticky wicket for investors. When you find the just-right one it will be like finding a gold mine. But it's crucial that you know exactly what questions to ask and what qualifications are necessary for this important team member. Don't slack off in this area.
#11 – Your Ideal Insurance Agent
Insufficient insurance coverage is a nightmare you don't want to live through. Does your agent know and understand about all the ins and outs of real estate investing? This and a number of other requirements must be met before you have the ideal insurance agent for your power team.
#12 – Choosing the Right Mentor
Why knock your head against the wall trying to figure out this business alone? Others have walked the walk that you're on. They know the mine fields; they know the pitfalls along the way. What a powerful advantage to hook up with someone who's been there, done that.
But how can you ever find such a person? The final blog post in this series will deal with this final and quite invaluable team member. You'll learn how to find your mentor, what to expect from the relationship and how the relationship can benefit everyone involved.
Time to Open the Starting Gate
There you have it. It's my goal to give you all you need to jump out of the starting gate and begin to actively search for your own power team members and bring them on board.
Now don't miss the next post where I'll answer the nagging question: What's an 'Investor-Friendly' Agent Look Like?
Keep it real, keep it classy
Tags: Expert, Power Team, Support, Teamwork
Trackback from your site.