Power Team Essentials Part 10: How to Work with an Inspector or Appraiser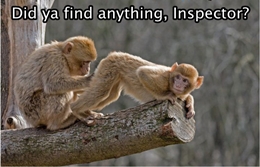 Well lookie here, we are at Part 10 of our ongoing, awesome Power Team Essentials series. If you missed a few along the way you can easily go back here and catch up (and we think you should!): part 1, part 2, part 3, part 4, part 5, part 6, part 7, part 8 and part 9
In Part 10 today, you'll learn more about two essential members of your team – inspectors and appraisers. Their roles are similar, but not the same.
You need to know which is which and how they factor into your business.
Inspectors Are Your Friends
Your inspector will come on the site to do a detailed, hands-on evaluation. He'll climb up into the attic and go into the basement or crawl space to ensure there are no hidden problems. He generally examines all accessible areas.
When the inspection is done, be sure to ask for a copy of the inspector's checklist, just to be certain it covers all the important areas. If problems have been uncovered by the inspection, ask for recommendations about how to address any defects they identify.
There are several home inspector certification programs. You may want to find out if your prospective home inspector has been certified with any of them. He should be credentialed in some way for your protection.
An inspector is NOT your enemy.
Thinking of your inspector as an enemy is a mistake. In fact, that kind of thinking could mean trouble for you in making future investments.
The truth is, you can learn from your inspector. There are some inspectors who have been, or are now, contractors or builders. This means they know what they're doing. You dig?
Get to know this team member well. If you have a property that fails inspection, don't get upset… Instead, ask lots of questions. Learn exactly what the issues are and why they are problems. Be professional in your exchanges – the future of your investment business could depend on an inspector who is your ally.
Applause for the Appraiser
The appraiser is not there to identify defects or discuss fixing problems. The appraiser isn't as focused on structural integrity as he is about establishing value for the property.
A big part of the appraiser's job is to compare the seller's asking price to the price of similar homes that have recently sold in that same neighborhood. These are called comparables or comps.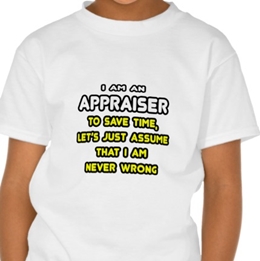 An appraiser does need certain qualifications…
The appraiser you chose should be MAI certified and should have considerable experience in appraising the type of property you're considering.
You must pay close attention to the comparables being used as a basis for the appraisal. These comp sales should be recent (one year or less), and should be in the same neighborhood as the subject property.
Realize that the ability to validate the appraisal's accuracy is an art as much as a science. Make sure the appraiser you work with has specific knowledge of the real estate investing industry, as well as local knowledge of the particular area.
Keep 'Em on Speed Dial
In my own business, there have been times when I've used an inspection report to lower my offer to a motivated seller. I keep both my inspector and appraiser on speed dial at all times, so I can get hold of them quickly whenever I need them.
As I've mentioned, a good inspector or appraiser should be part of some association that holds them accountable to the quality of their work. Some states require licensing for these vocations, but others do not. Make sure you know the laws for your state. At the very least they should carry errors and omissions insurance and offer some type of guarantee on their work.
A good way to get two know either one is to ask for a ride-along as their do their work. You can learn how to assess a property through their eyes, as well as note how thorough they are when on the job.
Finding These Power Team Members
The best way to find either one these team members is through investor referrals. Or, talk to your investor-friendly real estate agent since they are constantly working with appraisers and inspectors. Or, check with closing agents to see if they can make recommendations for you.
These important members of your team are ones you want working with you, not against you. Make it happen by building good team relationships.
We've got two more awesome installments in this series coming up. Stay tuned!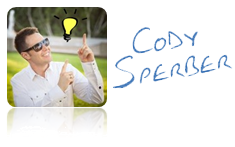 Keep it real, keep it classy.
I'm All Ears
Got any inspector or appraiser tips? Share with us in the comments section below.
Tags: Ally, Appraiser, Certification, Comps, Enemy, Inspector, Qualifications, Value
Trackback from your site.