Power Team Essentials Part 11: Your Ideal Insurance Agent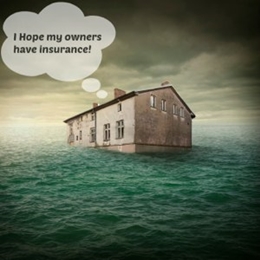 We've now arrived at the next-to-the-last installment of our awesome series about Power Team members, and this is your insurance agent. I trust that as you've progressed through this series, you've come to see how very critical it is to build this team – and to find these team members before you ever need them. This is not a quick task, but it is a vital task.
If you happened to have missed any segment along the way, you can easily pick up the ones you missed right here part 1, part 2, part 3, part 4, part 5, part 6, part 7, part 8,  part 9 and part 10 (and you should!).
Like a Policeman
Your investor-friendly insurance agent is a little bit like a policeman. Until you need one, you may play down their importance. When you need a good agent, they're extremely important and it seems you always need them in a hurry. So don't shortcut the selection process for this member of your team.
The best-case scenario would be to have an agent who is also a real estate investor as well. That way they'll be more in tune with your needs. You'll need an agent who can offer same-day service. This agent will be able to write policies for both vacant and rental properties.
Ideally your agent will invest the time to educate you on the different types of policies for investors – that way you'll be sure to get placed in the right policy for you and your business.
Types of Insurance Needs
One of the first that comes to mind will be insurance for the properties you already own – probably rental properties. You'll want the most coverage for the least expense in order not to cut too far into your profit margin.
This is big: Look for an agent who can put several options in front of you, explain them, and help you to protect your investment at the lowest cost.
If you're into flipping, then you must have coverage that includes liability and the structure while the rehab is in process. A good insurance broker will help you locate affordable temporary coverage: Coverage that will protect you from property damage and also potential lawsuits related to contracting.
Even if you're just wholesaling, there'll still be holding periods before you sell a property. You'll want coverage during this period as most existing seller policies expire at closing.
Eventually, as your business grows, you'll want insurance coverage for the business itself. This might include liability and possibly other coverage if you have an office outside your home.
Locating Your Insurance Agent
You'll be looking for a good independent insurance broker who'll be able to provide all the types of coverage listed above. And, as mentioned, one who understands all the nuances of real estate investing.
Network… talk with other investors at your REIA club meetings, to Realtors and others in the industry. Ask around for the contact information of a trustworthy insurance agent.
Insurance is something you never want to be without. At the same time, you don't want to pay too much and be over-insured. This is why your agent will be such a valued member of your Power Team.
Stay tuned for our final installment to wrap up this awesome series soon!
Keep it real, keep it classy.
I Want to Hear from You
How did you find your insurance agent? Got any tips for finding a good one? Share below, friends!
Tags: Coverage, Insurance Agent, Insurance Broker, Liability, Policy, Protect, Rental Properties, Vacant Properties
Trackback from your site.