Power Team Essentials Part 6: How to Hire a Great General Contractor

Here we are on the 6th post in our series that gives you detailed, important info about building your own personal Power Team. No part of this team can be left to chance, and each one requires your investment of time and energy. If you still need to catch up on the previous segments, make sure you check them out:  Part 1, Part 2, Part 3, Part 4 and Part 5
Now, let's dive into the world of the general contractor…
Rehabber Nightmare
If ever there were rehabber nightmare stories, the worst would probably pertain to hiring and working with general contractors. So much is riding on this entity; so much is at stake. In this business time is money, and the longer a job takes, the less profit will be made in the flip. That expense is compounded if the job is not done to your specifications and has to be redone.
It's a common problem with beginner real estate investors…
They're usually strapped for cash and looking for a deal to get the property ready to sell (or rent). They wind up hiring their brother-in-law's second cousin who is said to be a good handyman. Red flags should be flapping in the breeze at this point. Um, scratch that, red flags should be blowing around all crazy letting you know not to go that route.
No matter how great the temptation – don't.
Even when you get a bona fide contractor who's been in the business for years, things can go wrong. Just think about how much more wrong they can go when you hire a novice. This is not the best way to add this member to your power team.
As I've said repeatedly in previous posts, you need to be adding your team members before you ever need them. This holds true in this case as well.
What to Look For
Your general contractor (GC) should be licensed, bonded and insured. The company should not have any complaints against them with the registrar of contractors. Invest the time to go and look that up.
Next they must be financially solvent. In other words, they should not be desperate in any way to earn your business. They should be willing to work with the pay schedule you set up – one that allows you to maintain control over the money. You must use that leverage until the work gets done and has passed your inspection.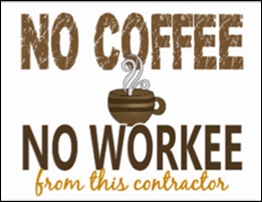 Finding a good general contractor can be confusing because there are so many options out there. And, finding a good one that you can have a lasting relationship with can be difficult. That's because their job by nature is at odds with an investor's business goals…
I can tell you from experience that a good general contractor makes flipping a house fun and profitable, while a bad GC makes you want to quit real estate and go get a job…well, anywhere  else.
Questions to Ask
Here are a few questions I like to ask when interviewing a potential GC:
1. Do you have a standard crew that you work with or you just hire random subs?
2. Are you licensed and bonded? Have you ever been sued by a previous client?
3. Do you give hard bids? How fast can you bid out of a property for me?
4. Are you okay with time-based performance payment structure?
5. Will you secure the property for me for a flat fee? (Changing out locks, boarding up the windows)?
6. Do you carry General Liability Insurance?
7. Do you carry Workers' Compensation Insurance?
8. Will you pull all the required building permits?
9. Who will be in charge of the job?
10. Will you provide written references?
Pay Schedule
Make it clear that you will never ever pay up front. You will purchase materials up front as long as the GC will provide a receipt. Set up a disbursement plan such as a third, a third and then a final third, paying only as the work is completed and meets your standards.
Randomly show up on the job site totally unannounced to verify progress and immediately fire any GC that is not trustworthy. Be ready to fire even if you sense that they might be stealing materials, money or your valuable time.
Your Goal
Your goal as an investor is to have a performance contract in place and set expectations very early on in the relationship. Only then will you move forward with a winning work relationship.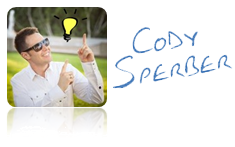 Keep it real, keep it classy.
Whatcha Think?
Got other thoughts about scoring a great GC? Share with us in the comments section below.
Tags: Bonded, General Contractor, Licensed, Power Team, Trust, Worker's Comp
Trackback from your site.