Power Team Essentials Part 7: Finding a Solid Mortgage Lender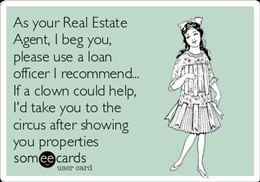 The difference between finding a good loan officer to assist you in purchasing your residential home and finding a solid mortgage lender to work with you in your real estate investing business, is like night and day. The two bear little resemblance.
In this, our 7th segment in the Power Team Essentials series, we'll attempt to clear up any confusion you might have had in the area of finding a solid mortgage lender.
We have posted 6 equally powerful segments in this series prior to this one, so if you missed out on any one of 'em, go back to Part 1, and make sure you check them out.
Mortgage Broker or a Mortgage Banker
A basic understanding of the difference between a mortgage broker and a mortgage banker is a good place to begin. The company you deal with could be either one.
Think of the mortgage banker as a direct lender. In other words, this entity is lending you its own money. This is true even though later it may sell the loan to a secondary market.
Now think of the mortgage broker as the middleman. This broker will have contact with a number of lenders. Because of this, he is able to go loan shopping for you. It's his job to research lenders, and then put the lender and borrower together. Some of the lenders that this broker represents may not even deal directly with the public – meaning you wouldn't even know about them if it were not for your broker.
Not only is the broker searching out the best lender for your particular situation, he's also shopping for the best rates.
Armed with this knowledge, you will better be able to decide which direction is going to work best for your particular situation.
Direct Contact or Second-Hand
If you use a mortgage banker, you'll shave off the fees that the middleman charges, and it could make the loan process easier. That banker is able to give you a direct yes or no on your loan application.
The broker, on the other hand, is working with several lending institutions, so you're getting information second-hand.
A mortgage bank will be limited in what they can offer – aka just their own products. Add to that the fact that if you submit a loan application that is not professionally done, you may already have a strike against you.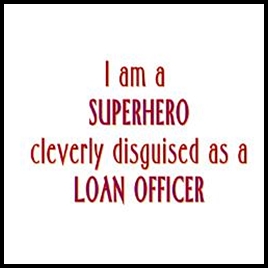 Presenting an application to a lender might be compared to submitting a resume or job application to try to snag a job. If it's ill-prepared it could work against you.
A mortgage broker knows all the ins and outs of how to put the best spit-and-polish on a loan application. When the broker is your middleman, your application comes to the lender in an entirely different light.
While the broker does charge a fee, the best ones have an inside track to a wide array of loan programs. Many investors feel the fees are well worth it.
Be aware that most mortgage brokers are not licensed, so if problems arise, there is no one with whom you can lodge your complaints. For this reason, you need to know how to make a wise choice for this team member.
Knowledge of Lending Programs
Both the banker and the broker should be thoroughly knowledgeable about the current lending programs that are available, as well as any new programs coming up on the horizon. As you begin to work closely with this member of your team, ask that they keep you in the loop of what's available.
Fees Disclosure
Both the banker and the broker should give full disclosure on any fees that they charge. This will include fees (profits) that they're going to make on the front end, as well as the back end of your loan.
Experience Working with Real Estate Investors
Lastly, and probably most important, your banker or your broker must have prior experience working with real estate investors. When all is said and done, investors are small-business entrepreneurs. It takes a smart, savvy, and experienced investor-friendly mortgage lender to help you put your best foot forward as you move into this financial arena.
Where to Find Your Lender
This is a team member that can become crucial to the success of your business.
For this reason, don't take the path of least resistance. Do your homework. Ask other investors; ask your favorite Realtor; look through the materials from your local REI club…
Perhaps a broker will have posted an ad in their newsletter or on their website. If they advertise in club media venues, they must be real estate investor savvy.
Once you have a strong, ongoing, working relationship with this member of your power team, you'll be ever so thankful you took the time to find the best!
Stay tuned for installment 8 in my awesome series on building your best power team.
My Ears Are Open
Got another other tips about nailing down the best mortgage lender? Talk to us below.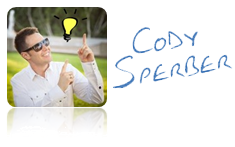 Keep it real, keep it classy.
Tags: Application, Bank Lender, Bank Loan, Banker, Middleman, Mortgage Broker, Mortgage Lender
Trackback from your site.