Power Team Essentials Part 9: How I Hired My Accountant

Hello and welcome back to our (awesome!) ongoing Power Team Essentials series. Here we are at Part 9 preparing to talk about accounting and choosing a reliable, trustworthy accountant. If this sounds like something you need to know, then you're in the right place.
But wait – have you gotten in on all the 8 previous segments of the series? If not, or if you missed just one or two – you can easily go back to part 1, part 2, part 3, part 4, part 5, part 6, part 7, part 8 and catch up. (And, I really think you should because there's loads of super helpful info on this series.)
Not Our Favorite Thing to Do
I think I speak for most investors when I say that keeping the books does not rank up there at the top of our favorite-things-to-do list. For most, it can only be described as pure drudgery. We'd much rather be figuring ARVs and profits margins on a great deal than poring over a dull spreadsheet. AmIright?!
Be that as it may, someone still needs to keep the books if you want to keep on good terms with Uncle Sam. And to keep your own financial house in order for that matter. A lot of profits can be lost by lax bookkeeping.
Most investors when first starting out are fine with something like QuickBooks, because there's not that much to keep track of. But then things start growing. Before you know it, notes, receipts, and cancelled checks are scattered here and there; things can quickly get out of control. You want to avoid that!
Setting Up a Bookkeeping System
You will need an accountant who will help you set up an effective and efficient bookkeeping system (recording your expenses and income), who can help you stay organized and not be overwhelmed at the end of the business year.
In addition to the basic bookkeeping, strategic tax planning will be a life saver as your business grows. Will you know all the deductions available to you? Will you know how to calculate depreciation on your properties? Will you know all the correct forms to file your taxes?
For these sticky wickets you need a trusted accountant.
Questions to Ask
Look over the following questions and consider using them as a starting point when you begin your search for an accountant:
Do you work with other real estate investors?
Are you an RE investor?
From a tax perspective, is there any difference between quick-turning real estate vs. holding it for a while?
How should I treat depreciation?
What deductions can or should I take?
What does it mean to be considered a real estate dealer?
What do you charge for bookkeeping services?
Are you familiar with 1031 exchanges; or can you refer me to a good 1031 exchange company?
What strategy or strategies have you used to help a RE investor clientS save a bunch of money?
What Services Are Needed?
In keeping with your business structure, will you want your accountant to keep the books on a regular basis (monthly, perhaps weekly, on retainer)? Or will you want only guidance throughout the year then commission your accountant to compile your taxes at year's end?
Once you make this decision then it's time to talk about fees. Be clear from the beginning exactly what and how this accountant charges for his services.
Finding Your Accountant
As with many of the other power team members, one of the best ways to find your accountant is through investor referrals, at your local REIA club meetings and possibly advertisements that appear in the newsletter issued by your REIA club.
Of all the nightmare stories that you do not want to live out… getting on the bad side of the tax man is one of the worst. That's not something you ever want to deal with. The best prevention is to keep a good set of books and have a trusted accountant who watches your back.
Don't wait till it's too late. Be searching out this team member before you graduate from the receipts-in-the-shoebox stage of growing your business.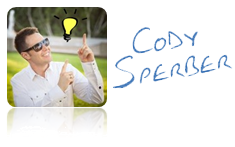 Later, you'll be glad you did.
Keep it real, keep it classy.
Got Something to Add?
Any other thoughts about finding an accountant or why it's crucial? Let's hear it below.
Tags: 1031 Exchange, Accountant, Bookkeeping, Checks, Deductions, Receipts, Taxes
Trackback from your site.