Should You Hire Someone to Prescreen Seller Calls?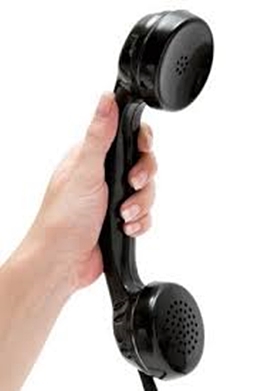 Howdy, folks. Today we have another question from one our fellow readers. Mike from Colorado asks:
"Do you recommend paying for someone to answer and pre-screen your incoming calls for motivated sellers?"
That's a great question, Mike, and in the beginning I would recommend that you do 100% of your business… the whole kit and caboodle:
Posting ads on Craigslist
Answering phone calls
Networking
Meetings
Social media marketing
Meeting sellers at their properties face to face
Writing your contract
Creating your paperwork, etc.
I say in the beginning, while you're going through the learning process, you should want to do everything personally. Once you get good at it, that's when you can start to look at hiring and outsourcing that particular business function to somebody else.
Can You Just Do that for Me?
I know it makes sense to just have somebody else do it right out of the gate, but unless you're really good at it… how are you ever going to manage that person?
Whenever you hire a virtual assistant to do a business task, you have to know how to do it yourself or you will never be successful managing them. You need to be able to see mistakes, correct them, teach your employees and motivate them. You have to be able to lead by example.
In the beginning it's going to be tough, but you're going to get really good at all the aspects of your business and know them backward and forward.
You will learn how to overcome objections and motivate sellers to do what you want while you're pre-screening those phone calls. It's okay if you get blown out of the water. I get told "No" 100 times before I get told "Yes." But that one "Yes" (especially in real estate) can be worth $10, $20, $30, $50,000 or more.
I am Only One Dude
All the reasons I mentioned above motivates me to want to take those phone calls…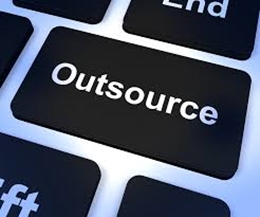 But the way I have my business set up currently is that I do have somebody else answering and prescreening those questions.
I know I can't do it all myself.
I'm just doing so many deals right now that I'm too busy to handle it.
But, as my business was growing, I groomed other people that work for me to get better at what they do. Eventually, the screeners move up to the next level, which is going to the appointments and converting those leads into deals.
I enjoy sitting down with a motivated seller and negotiating a deal. It's kind of like my drug of choice, if you will. I really am a deal junkie. But eventually, I'll have my people that I'm training right now to pre-screen my calls and do it themselves.
So that's my advice to you – to do it yourself at the beginning. Then eventually, create the system in which you can train somebody else and manage them correctly.
Until next time…
Keep it real

Tags: Outsource, Pre-Screen, Virtual Assistant
Trackback from your site.