REI Essentials: 3 Major Marketing Decisions You Must Make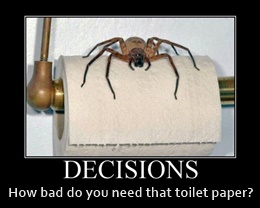 As real estate investors, we face tough decisions daily. It goes with the territory, and it's one of the reasons we love this job. We enjoy the challenges (most of the time), the twists and turns (and yes, even the crash-and-burn moments). We embrace it all in the name of real estate investing.
And one of the tougher decisions in this game is how, when and where to market your business.
So today, we're going to crack the marketing code wide open to save you precious time, resources and most importantly…. money.
Be the Horse of a Different Color
Tell me if this sounds familiar?
You put your heart and soul into a potential deal. You're psyched to get your feet wet, you want so badly to apply the knowledge you've gained, and you start marketing your business the way you think you should…
But you come up short, yet again.
There's no doubt about it, that sucks – big time. You feel slapped in the face, kicked while you're down and all around just craptastic.
My guess is, however, that you're coming up short time and time again simply because you're not marketing effectively – and effective marketing is all about lead generation.
Think about this: We're bombarded with something like 5,000 marketing messages a day. A day! Our eyes, ears and brains are overloaded and overstimulated. So we (meaning you, with my help) need to figure out how to break through those convoluted messages so that YOUR business stands out among tough competition.
Look, there are hundreds of different marketing vehicles available at the click of a button from digital marketing to traditional advertising, but that doesn't mean they are right for you and your business. In fact, I'd say the majority don't fit the bill.
So to hone in on the strategies that actually make sense, I want you to focus on NOT being wowed by seemingly sexy marketing trends. Do, however, stay focused on the top 3 marketing strategies I'm about to share in detail to help you get your business off the ground and your phone ringing.
Do Me a Solid & Swish this Around Before You Start Marketing
Before we step up to the plate, let me say this…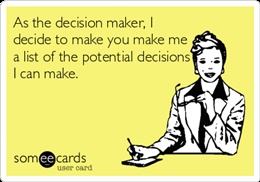 You have to perfect these strategies one at a time. Get the first working like a well-oiled machine, and then move on to the next strategy. You can't do any of these half-assed, remember that. Hit 'em hard like Ray Lewis baby, and see them through to successful fruition. Then move on.
Also, don't look at marketing as an expense. Look at it, instead, as an investment in your business. I know that's a scary concept, especially for a rookie, but spending your marketing dollars effectively will help ease that fear.
And that's where I come in…
3 Hard-Hitting Game Changers
The toughest marketing decisions you'll need to make as you begin to get your business off the ground revolve around (insert drum roll)… the following 3 key marketing elements:
Branding
Positioning
Capturing
Let's chat about each of these…
1. Branding
Branding is the practice of creating a name and an image for your business that identifies and differentiates you from other businesses. It's that simple. It's how you look and feel to others, and if you haven't decided how you want to brand yourself yet, you better decide now because if you don't know your brand, no one else will either.
And if you're struggling to come up with something yourself, hire (for just a few bucks) an artist to create your look and feel for you. Fiverr.com is an awesome resource for doing just that.
2. Positioning
Positioning is how your prospects perceive you and your business, and the question that you have to ask yourself when it comes to positioning is this…
"Do you want your prospects to perceive you as a small mom-and-pop shop or a large firm?"
To answer that question, you first need to understand your market. Know what type of business appeals most to them, and remember that there are advantages and disadvantages to both. Smaller businesses seem more approachable, friendly, flexible and not as intimidating. Larger firms, on the other hand, are perceived as having deep pockets, stronger relationships, experience and more credibility.
Which is better? Only you can answer that question based on the needs of your market.
3. Capturing
Finally, you need to make some decisions about capturing your leads. How are you going to do it?
Here's how…
You're going to use software to get the goods and then funnel those leads through a strategic communication process that consists of first phone calls, follow ups and ultimately closed deals.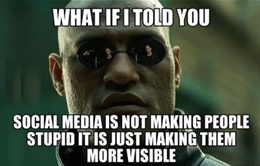 Let me get more specific with 3 ways to capture those leads.
Social media by far has become the most popular way to get leads. Sharing social media posts, advertising on social media and calling on your social networks is absolutely an effective way to get the phone ringing. But it's not the only way, and certainly don't put all your eggs in the Facebook basket.
There's also this thing called a telephone, and an instrument called your voice that you can use to generate leads. Go old school and pick up the phone. Believe it or not, some people actually want to hear your voice. They appreciate a live person to talk to, so make your cold calls and your networking calls from your phone. What a revolutionary concept!
Finally, use your own website to host a blog. Blogs are an extremely effective way to get your message – branding and positioning – out there to generate leads. Share success stories, tips of the trade, post properties and even toot your own horn through your personal blog or testimonials from clients and business partners. Share your blog posts regularly, and if writing isn't your forte, hire someone to blog for you.
Thinking Caps On
Well, folks, I shared lots of good information today, so take it heart. Think now – here, today – about your business, and make those 3 critical decisions, so you can start doing deals!
Tags: Branding, Capturing, Lead Generation, Marketing, Positioning, Social Media
Trackback from your site.