REI Essentials: Making the Phone Ring Off the Hook with Leads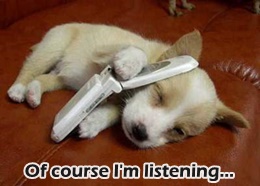 You'll learn to love it. Really, you will. The sweet sound of the phone ringing off the hook. And do you know why you'll learn to love it? Because the phone ringing incessantly means cash money, baby!
So how do we make the phone ring? How do we get those potential buyers dialing your number?
Well, my friends, that's what we've been talking about in my recent REI Essentials posts. So far we've talked about making those tough marketing decisions to get your business off the ground. We covered (the epic awesomeness) of direct mail leads, and then we talked in detail about finding cash buyers and private lenders.
And if that wasn't enough to get your mojo running, today we're going to focus on highly-targeted marketing that will help build and fortify the foundation of your business – and yes, get your phone ringing.
The Shotgun Approach
When it comes to marketing your business, you've got options, and all of those options have their time and place. All are effective ways to brand your business and generate leads.
On the top shelf, you've got the "shotgun" approach, which means you're basically firing at will and hoping to hit some targets. With the shotgun approach, typically we use online marketing tools like Craigslist and SocialServe.com, which is known for Section 8 listings by landlords.
I recommend spending about 4 hours per day (don't you roll your eyes at me!) on this high-level online marketing. Search the "for sale by owner" listings, have your script handy and work it.
And (P.S.), once you introduce yourself as a local cash buyer or wholesaler, your script should look something like this:
"I saw your property on SocialServe (or Craigslist), and it looks like a great property to add to my portfolio. I know you're looking for tenants, but I'm wondering if you might also be interested in selling your property. Are you enjoying being a landlord, and is it working for you? (Strike the nerve for landlords who are looking to get out!) Well, if you find that you want to sell your property, give me a call, and if I find a property that I personally don't want to keep, can I give you a call to maybe partner up?"
Remember, the phone call is well worth it even if the landlord is only looking for tenants. Sooner or later, most landlords burn out from the B.S. that comes with being a landlord, which means they eventually will sell. This is just another great way to network, friends. Maybe at some point, this landlord will be added to your cash buyer's list or even become a JV partner.
And that's where you come in….
Building a Better Business
So now you're a sharp shotgun shooter, and you're going to dedicate how much time to online marketing per day? (Just seeing if you're paying attention – you should have answered ~4 hours.)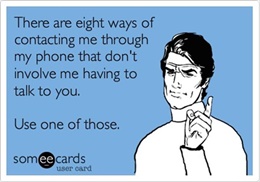 I'll mention mid-level, online marketing here too, just because it makes sense. Online meet-up groups and online networking groups are your mid-level marketing strategies. They're a bit more strategic, and (again) worth another 25% of your day.
But what I really want you to focus on during the remaining part of your day is highly-targeted, business-building marketing techniques.
There are many, but today we'll focus on:
MLS
Bandit Signs
Direct Mail
And with all 3 of these resources, you need to target absentee owners with high amounts of equity like those who have recently inherited properties or fire-damaged properties, for example.
Milk the MLS
You're going to tap your favorite agent to access potentially powerful and plentiful listings on the MLS. I get 5-7 deals per month from the MLS simply by asking my trusted Realtor to customize some key target phrases for me… and when listings pop up that fall into those phrases or categories, she sends them to me.
I'm talking phrases like:
Handyman
Fixer upper
Fire damage
Death
Divorce
Short Sale
Investor Special
Personal Rep
Corporate Owned
Must Sell
Foundation Repairs
You catch my wave, right? Have your agent – with MLS access – set up key phrases then send you the listings that coincide. And voila – you'll get more properties than you can handle.
Go Ballistic with Bandit Signs
You should know this…
I might be the only guy in the world who drives a Rolls Royce AND has a trunk full of self-made bandit signs. I love these things! I'm forever jumping out of my car to place signs where it makes sense…
What I'm saying is – bandit signs are not beneath me just because I run a multimillion-dollar business and drive an expensive, fancy car. The selling doesn't stop!
Remember to keep your bandit signs simple. "I buy houses!" is all your signs need to say – along with your phone number, of course.
I do what it takes, whenever and wherever, to get my deals. That's what the competition is doing, so you better step up. Keep hustling, keep those signs handy, and keep your eyes and ears open for potential opportunities.
I Dig Direct Mail
What can I say? Direct mail is key. I've used it for years, and yes, it has taken years (10 to be exact) to perfect my direct mail pieces… but I got smart over the years and stopped downloading crap mailers online.
Now, my team and I use a personal portal to house all of our direct mail pieces – from traditional postcards to mailers that include our business cards and event tear sheets that toot my company's horn. These things are money – I'm telling you!
You should do the same.
Winging it Is for Rookies and Slackers
Whatever you do, don't wing it. Be prepared, be professional and be strategic with your marketing efforts.
Apply the marketing techniques and resources I've shared today, and start building a bigger, better business. Get that phone ringing people, and start making deals… today!
Tags: Absentee, Bandit Signs, Direct Mail, Equity, Landlord, MLS, Online Marketing
Trackback from your site.