REI Essentials: Cash Now Vs. Cash Flow Vs. Cash Later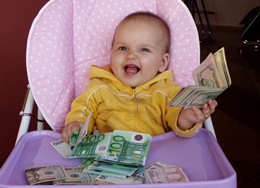 In my last blog post in this awesome series on the Essentials of Real Estate Investing, we looked at the importance of knowing which type of deals were best for which neighborhoods. Did you miss that blog? No problem. Just go ahead and check it out right here!
As you continue building a strong foundation for your business, it will be necessary for you to decide which type of cash flow you will need in order to accomplish your goals for your business.
In the past, I've written more in depth about the ins and outs of understanding cash flow so at this point, I'll merely touch on the highlights.
It's important for you to have an awareness of the different types of cash flow – and to know which is right for you and your business.
Self-Assessment
We like to take our new Clever Mentor students through a type of self-assessment to determine their resources and find the best investing strategy for them. You can do the same thing…
Here are the four main questions to answer as you create your own personal analysis.
How much cash do I have access to?
How much risk am I willing to take?
How much time can I afford to dedicate to my investing business?
What's most important to me: Cash now, Cash flow, or Cash later?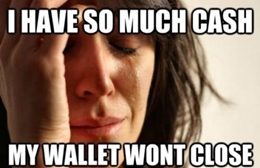 Once you've written out your answers, and you become super focused, this will help chart your pathway. In this way, you'll not be tempted to run after this deal or that deal – your path will be laid out for you.
Cash Now
Quick cash will mean you can wholesale or fix-and-flip houses. Or it can mean finding free-and-clear homes and come up with a creative deal with the seller and actually pull cash out of it.
In my opinion, wholesaling real estate is by far the best, quickest, cash-investing strategy. It has the lowest risk and this is the way you're going to earn $10,000 or more within the next 30 to 60 days.
Cash Flow
Cash flow means you'll focus on building a rental portfolio.
You can do this by purchasing notes or by getting creative with the sellers by taking over their financing. You can have them carry back a loan, which means you are doing some creative deal structuring.
Cash Later
Cash later just means that you have a long-term goal of buying assets that will appreciate over time. You're willing to allow amortization and appreciation to create equity for you.
As Your Mentor…
In my role as mentor, I want to show you how to make as much money as possible, as fast as possible and with taking on as little risk as possible.
Next, I want to help you transition into investing into the right cash-flowing assets so that you can build wealth and retire with the lifestyle that you dream of.
You begin by building out the business and the marketing systems needed to run a successful quick-turn business. Then, you learn how to reinvest part or all of your profits into passive investments so that you can start building generational wealth.
In my next blog in this series of Essentials, I want to help you understand the different types of sellers. How you deal with sellers will be crucial to your success as an investor. Watch for it coming soon.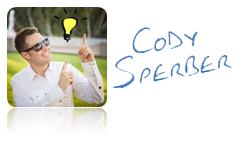 Tags: Appreciation, Cash Flow, Equity, Fix and Flip, Rental Portfolio, risk, Self-Assessment, Wholesale
Trackback from your site.