Scaling Up: How "Rehabber Rick" Turned a Few Deals into a Full-Scale, High-Profit Business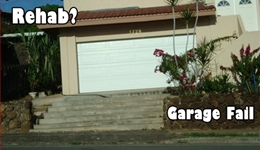 Hey guys, Cody here…
Well, his name may be super cool, and it certainly has a catchy ring to it, but "Rick the
Rehabber" isn't just a smart guy with a cool name…
He's one of our Clever Mentor students turned major success story, and he's here today to share his perspective on what it's like to turn just a few simple deals into a lucrative, high-profit booming business.
Before Rick hooked up with our Clever Mentor program, he – like many of you out there – had only a few deals under his belt. His profit margins were low, and signs of taking his business to the next level were nowhere in sight… until we stepped in and took a good, hard look at his business for him.
But enough from me, let's hear it straight from the horse's mouth, shall we?
In his Own Words: A Success Story from "Rick the Rehabber"
I'm happy to say I've been part of the "Clever Community" for well over a year, and I'm even more excited to share my story with you.
I recently received one fat wire transfer on the biggest flip I've done to date, and man does it feel good to say that! The total profit on the deal was just over $74,000. I had a partner on this deal, so we each took home a little more than $37,000. Not bad, right?
I'm celebrating good times like Kool and the Gang, but I've got to give a major shout-out to the "Clever" guys and their awesome mentorship program for getting me… no, catapulting me to where I am today.
A Quick Glance Back
Before I found Clever Labs, I was a house flipper, turning over one house at a time. I'm talking lots of headaches for little profit. But truth be told – I didn't really know how to flip houses. In one year, I sold three houses and made about $20,000. Let's call it the worst year I ever had in real estate. Talk about frustrating! But that's when I found Clever Labs, and I was quickly able to learn how to scale UP my flipping business into a successful, high-profit company.
And the good news just keeps coming…
I've sold two properties already this year with more under contract, another under rehab, and more coming down the pike. I've already done more business in half the time with help from my friends at Clever Labs.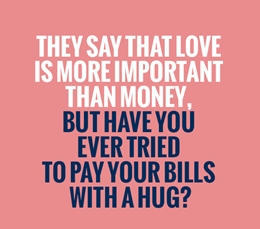 What I'm saying is this…
I went from flipping a handful of houses in one year and making peanuts to making the same
amount – if not more – in half the time. By year's end, I will blow my previous year's profits out
of the water.
Want to get really excited?
To date, I will have made more from my house flips in two-and-a-half months than I will make the entire year of my full-time job.
Boom! Did I blow your mind? That's crazy, right? Amazing!
And now it's Full Steam Ahead on the Rehab Train!
I'm close to quitting my full-time job (the crowd goes wild) thanks to the "Clever Community" and their amazing mentorship program. They have taken my business to the next level – and beyond. The cash is flowing in because I'm applying the Clever principles.
It's that simple.
What can I say? I'm crushing it. And you can too.
Feeling all Warm & Fuzzy
Okay, Cody back at ya again – man oh man do I love stories like Rick's, and his is one of many that we get the privilege to discover and share with you. If you've got your own story to tell, be sure to share it with us.
Still waiting for your own big break? Don't worry. It will come! I encourage you to join us for the next Clever Lab and get ready to write your own inspiring story.
Until then, stay cool, and as always… stay classy.
 Give Us a Shout
Feeling inspiring by Rick? Talk to us in the comments below.
Tags: Clever, Flipping, Profit, rehab, Success
Trackback from your site.