Success Story: "Remote" Investing from Puerto Rico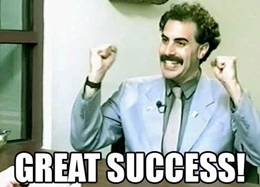 You've got to crawl before you walk, right?
You know this. Everyone knows this.
Okay, so maybe there are a few elite exceptions who defy the common rule, but for most of us, the saying rings true.
But here's the thing…
Aren't you tired of crawling? Aren't you just dying to run or at least walk fast?
Barbara, our "remote" wholesaler friend from Puerto Rico (originally from New York), felt the same, and she did something about it even through life's most challenging and terrifying obstacles.
In Her Shoes, for a Moment
Let me paint the picture…
You're a single parent in debt up to your – you know what – and no matter what you do, you can't dig yourself out of it. You've spent $50k on real estate investment programs that basically lead you down a path to nowhere. You're diagnosed with cancer and scared to death (no pun intended) that your only child will be left with the burden of your financial debts.
In short, you're at a loss. The tunnel's end is dark, and hope is a dirty word. Life just keeps throwing lemons your way, and damnit, you don't have the time, the strength or the desire to make lemonade.
Then, Barbara found Clever Investor.
You've got your own scars, I know you do.
If you, too, have wasted money on dead-end real estate investment programs, and if you're frustrated because you can't push past initial negotiations to close a deal, you must check out this video:
And there you have it – Barbara's emotional and inspirational story of success despite challenges and fears.
A WOW Story of Your Own
Challenges: We've all got them.
From health concerns to financial issues to personal relationship hardships. More than a few of you can relate – firsthand – to Barbara's story. Some of you may have experienced even bigger challenges in life, and for those fortunate enough to have been dealt only winning hands so far, hats off to you.
But I guarantee – at some point – a time will come when you'll be faced with more than you think you can handle. I'm not being a Danny Downer here, I'm simply being realistic.
Sooner or later, we all come face-to-face with tough times.
But I promise you, when that time comes, you'll prevail. You'll fight through it like the champ you are, and you'll walk away stronger than ever. And in the midst of life's challenges, you'll continue to find success, just like Barbara.
So Whatcha Gonna Do?
Remember, if you're not in the game then you can't win. It's that simple.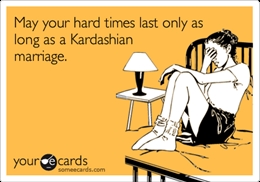 You've got to try, to get up when life knocks you down, to keep pushing even when you think you've got nothing more to give.
But that's only half the battle. You need the right partner by your side to bring it all full circle and to constantly remind you that you CAN do it.
I know you heard some of your own struggles in Barbara's story, so let it inspire you to take that next step toward success.
Maybe that next step is improving your marketing game or perhaps it's finding a virtual assistant to take the "grunt" work off your plate.
Maybe, just maybe, it's taking advantage of the resources like Clever Investor Mentoring, which is right at your fingertips – literally.
It changed Barbara's life and her daughter's future, for the better, forever. And it can do the same for you.
Carpe Diem
Like Barbara said, tomorrow isn't guaranteed, so seize the day, take action, and make things happen… now.
It's up to you.
Let's Hear It!
Got some inspiring thoughts to share? Drop them in the comments section belo
Tags: Challenges, Fear, Inspiration, Obstacles, Success
Trackback from your site.