THAT MOMENT!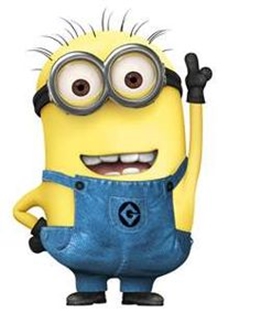 We all have moments in our lives that are challenging but are also life changing. They help shape what our lives are to become. Those moments are a key part of your story – your path to success.
I've had those life-changing moments. Now that I have well over 10 years in the industry behind me, and I have bought and sold more than 1,000 houses (and counting), I've discovered that when I share these special moments with others, it resonates in a powerful way.
However, I've not really shared a lot of those parts of my story on this blog. Because of that, I want to take this opportunity to share a few eye-opening, aha moments from my past. Obviously, this isn't the sum total of my story, but it portrays a segment that may provide inspiration or insight that will help you through your tough times.
I'm a firm believer in learning from other people's stories – so here's where you can learn something from mine.
THAT MOMENT when I saw what my dumb friend could do, which made me want something more.
In 2002, I had just gotten out of the Navy and had no idea what I wanted to do with my life. So I moved back to my home state of Arizona to go to college. I enrolled at ASU and decided to get a double major in Finance and Accounting.
While there, I happened to have lunch with an old buddy of mine. During the conversation he told me what he'd been doing lately.
"Hey, Cody. I just flipped a house and I made $80 grand."
I couldn't believe what he just said. Surely, I'd heard him wrong.
At that time, I had a little money that I'd saved while in the Navy – around $10 grand or so. When he told me he'd made $80k, I just stared at him. I was in total disbelief, because he sure wasn't the smartest guy I'd ever met.
Then he dropped another bomb on me: "You know what else? I did it without using any of my money."
I responded, "What are you talking about? That's impossible!"
As I look back, that was a life-changing moment, because he got me thinking about real estate. I left there thinking, Okay. I have to step it up and do something.
So I did what most people do… I took a few baby steps in that direction. I found a local REIA group, attended a few meetings and did a lot of online researching.
THAT MOMENT when I saw what my boss did, which blew my little mind.
While attending college I got a job as a bookkeeper. At the time I didn't even know what a bookkeeper was. They told me they would pay me $38,000/year, and I was already taking a bunch of accounting classes. So I thought, I can teach myself to be bookkeeper. No big deal. I'll pay my way through college.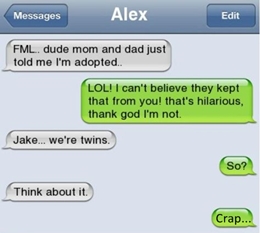 I liked it for about a week and then I was miserable thinking, Okay, now I know what a bookkeeper is and does. No offense to bookkeepers reading this, because we need bookkeepers and I value them, but I was miserable.
Here's the interesting part… The man I was working for was a real estate developer and I hoped I could learn a few things from him. He bought small, older houses there in Phoenix, then totally rehabbed them. He built additions onto them, then turned around and sold them for top dollar.
This guy drove around in a $150,000, top-of-the-line AMG-Mercedes. He flew a guy in from Hong Kong once a month to make his custom suits.
And here I was working as his bookkeeper. I see the money coming in and I tell myself, Something's not right here. This guy is making millions and I'm barely making $3k a month…
I knew I was every bit as smart as he was. I was sure I could do the same thing he was doing.
THAT MOMENT when I first learned about wholesaling (kind of).
I begin thinking, Okay, everyone's doing this and the market is hot. I should be doing the same thing.
I started to try this thing called wholesaling. I didn't have a lot of money, and I didn't even know what wholesaling was. I went to a REIA group meeting and some guy told me what wholesaling was. He said it was essentially like flipping the contract. "You're not flipping houses; you're flipping paperwork," he told me.
The guy's name was Matt. I knew I needed his help so I offered to buy him lunch if he would teach me.
During lunch, he literally mapped this out on a napkin:
"Here's you," he said, "and here's the house. And you're in the middle. You find these sellers who want to sell, you put their house on a contract, and then hold the contract above your head and  yell as loud as you can, 'Who wants this for more money?'"
Matt assured me that people would come out of the woodwork who wanted that house. He said it was all legal, you didn't need a real estate license, you didn't need any money, and you didn't need very much training.
The way he explained it, it sounded perfect.
I went out there for about three or four months doing this on the side, but I just couldn't get it going. I couldn't find the deals. I was scared to death about filling out the paperwork. It was not a good experience.
But then it got worse!
THAT MOMENT when my first motivated seller flat out rejected me.
At that time, a lot of people were investing in pre-foreclosures, so I read a book that told me how to do that. I figured this would be a good lead source for my wholesale deals.
I came to the door of the first house on my list. On the door, there were notes and letters from other people who had come there ahead of me. (I learned later they are called "leave behinds.")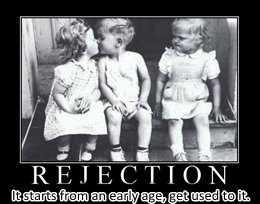 I knocked on the door and a lady answered. I gave my spiel about how I was there to help her. She looked at me, then she looked at my old beat-up old Nissan pickup truck parked out front. She looked back at me and said, "Hey, kid. Go get your dad and come back when you can actually help me."
I was mortified. She didn't even give me an opportunity to tell her who I was or about my background. None of that mattered to her. She'd already been bombarded by people who said they could help.
Her response devastated me. I walked back out to my old truck and just sat there. I couldn't even muster the drive to drive off.
All my self-limiting beliefs were exploding in my head. That tired old story that I kept telling myself:
Nobody's going to take you seriously.
You don't know what you're doing.
You're too young-looking.
Why would anybody trust that you can pay cash for their house?
THAT MOMENT when having supportive people in my life kept me from quitting.
I thank God I had a couple of supportive people in my life who said, "Cody, if this is really your dream, it's time to own what and who you are. Don't try to be something you're not. You have to get back out there and knock on more doors."
It took a while, but with that encouragement I did get back out there. I knocked on more doors and within a month or two I ended up getting a few deals. Not much in cash, but I was doing it.
THAT MOMENT when my dad got fired from his job and everything changed.
This was the moment that I can honestly say lit a fire under me that has never gone out.
My dad had been in his job situation for almost 15 years, and he was working his way up the corporate ladder. He was supposed to become a partner and everything was looking good. Then he got fired from his job. I saw him go from being an exuberant guy excited about life, to one who was beaten down and discouraged. I hardly recognized him. It was a bad time for the entire family.
From that, I began to take a hard look at my own life. Where did I want to be 5, 10, 15 years from now? Did I want to be in a position where someone could just get rid of me and send me down the road?
I knew I wanted something better for myself and my family. That moment literally changed my direction, and my motivation.
THAT MOMENT… your moment?
These are some of the moments that have helped make me into the person that I am today and have played a huge part in my success story thus far.
What about you? What are your moments? Have you taken the time to look back and identify those crucial moments and extract from them the value that's hidden there?
The great Jim Rohn was quoted as saying, "Your past should not be a weapon; it should be a school."
When you make the lessons of your past your servant, they will never be your master. I challenge you to embrace the moments – even the struggling moments that you may have experienced in your journey. Embrace them and let them become part of your story.
Here's to taking things to the next level.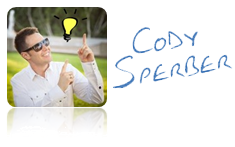 Keep it real. Keep it classy
What's yours?
Do you have a life-changing moment? Share with us in the comments section below.
Tags: Aha Moment, Life-Changing Moment, Self-Limiting Beliefs, Success
Trackback from your site.