The 5 Biggest Mistakes I've Made This Year (So Far)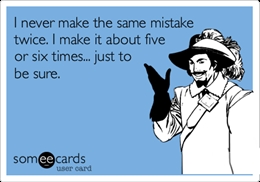 If you've ever thought that you could get so advanced in your investing business that you never make a mistake, think again…
Always Learning
In this business, we're always learning, always growing, always having to adjust to the winds of the markets.
To prove the point, I'm going to share the biggest mistake I've made so far this year. And I hope that by explaining what I did, you can avoid making the same mistake. Oh, and the good news is that I also share my smart solution!
Market Shift
This year here in Arizona – locally – the market started to shift to more of a seller's market. In other words, the sellers were becoming educated through the media that the market was on fire – that prices were being driven up which meant they could demand more for their houses.
The ripple effect was that as sellers were becoming more educated, more investors were jumping into the market…
The whole scene was becoming more heated up and competitive.
Glaring Mistake
What was my big glaring mistake? I was still doing business just like I did the previous year when it was a buyer's market, when the sellers weren't as educated, and when we had less competition.
The red flags began going up. I was getting beat-out by my competition and I wasn't sure why.
I was doing all the right things: I showed up at the seller's house; I said all the right things; I made a good offer; and I felt like I came away a winner. I did everything just as I had always done. From a tactical standpoint, everything was fine.
Wakeup Call
What was my wakeup call?
Well, it was when I followed up with the sellers and they dropped the bomb on me: "Thanks for calling back, but I just sold my house to 'such and such' investors."
When they gave the name, it was always some big, professional-sounding company name.
When I asked what led them to make that decision, they would tell me that they felt more comfortable going with a bigger company that had more credibility.
OUCH!
What Did I Need to Learn?
Now it was time to stop and ask:
What do I need to learn from this situation?
How are these companies snagging deals right out from under my nose?
Here's what I came up with:
They have a specific brand.
They have a professional logo.
The brand is consistent throughout the business – on their business cards; on all their printed materials; logo embroidered on their Polo shirts, etc.
They use an iPad to give a professional presentation.
They have a franchise mentality.
I took a long honest at how I was doing business:
I showed up without a business card.
I had no professional logo.
I didn't have a polo shirt with the business name embroidered on it.
I had no formal presentation.
Copy the Model that Works
I didn't have to do any of this stuff back in the day, so along the way I got lazy. It hit me that we (most investors) are all pretty much saying the same thing. So who's going to stand out and be noticed?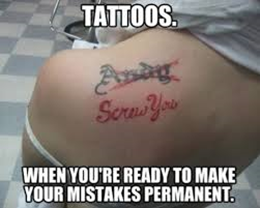 Bingo – I began to copy the model of my competitors.
I had to back up, reassess, change my tactics and step up my game. Instead of assuming that sellers are going to give me the deal, I have to fight for it.
Now I have business cards with a professional logo. I have a professional presentation on my iPad that I go through with the seller that explains all their options. I have the Polo shirt with the embroidered logo that says "Cash for Houses."  Everything comes from a branding standpoint.
The results? These tactics have increased my conversion rate dramatically.
The Presentation is Key
I believe that my iPad presentation is key. My presentation contains all the research that I've done that will help with the negotiations, plus it has video testimonials from other satisfied sellers. It's called the "In-Home Seller Presentation."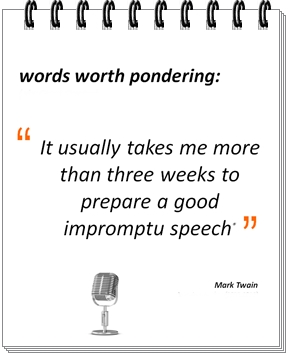 I flip through 20 or 30 slides that educate the seller on what's going on in the market, who I am, why they would want to do business with me, and what their options are.
By the time I'm done, the seller is thinking:
This guy is super credible.
He knows what he's talking about.
Other people trust him.
He has the whole package.
This is worlds apart from some random guy driving up and getting out of his pickup, dressed in flip-flops and board shorts, saying, "Hey, I'll buy your house and I'll pay as much (or more) as the next guy…"
Do you Need to Make Some Changes?
It's not just about the offer anymore. It's based on the whole package.
The lesson learned is that the market is constantly changing. You have to be nimble enough to change with it. When you feel the shift occurring, you have to take immediate action to get out ahead of the curve.
Don't wait until the competition is stomping all over you like I did. Get a jump on it and make a killing.
FYI
And by the way, the "In-Home Seller Presentation" that I mentioned is available to all of my "Fast Track Profit System" students and my mentoring students. Check it out here.

Trackback from your site.