Thrifty Direct Mail Campaigns that Get Results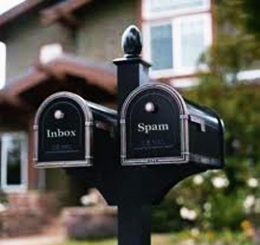 Generally speaking, creating an effective direct mail campaign is more about science and strategy and less about inspiration and creativity. Your success depends largely on refining your mailings to continuously fine-tune them, and it depends on the types of direct mail pieces you choose.
I'm going to show you right here and now how you can create and manifest your own successful direct mail campaign that's affordable and gets results.
Top 2 Types of Direct Mail
When it comes to direct mail, you've got options. But most of those options, in my experience, won't generate the leads you need. So here are my top two recommendations:
Yellow Letter Direct Mail
Standard Postcards
Hans and Franz may have said, "Listen to me now, believe me later," but I'm saying, "Listen to me now, hear me now!"
Marketing is the single most important function you will ever do to grow your real estate investment business.
You probably already know that, but it's worth repeating. Effective direct mail through yellow letters and postcards will get your phone ringing quickly. So be prepared to answer calls 24/7, practice your 30-second 'commercial,' and always review the results of your direct mail campaigns so you can make changes if you're not getting the results you want.
4 Ingredients to Direct Mail Success
So how exactly does direct mail work? Here's an example of what to expect (on average)…
30 leads = 10 potential deals, which = 1 to 2 deals under contract
Your investment strategy will determine how you monetize your deals, so keep that in mind. But in general – based on the above formula – you should be sending out 3,000 mailers each month.
Now let's talk about the ingredients you need to make those 3,000 mailers convert to deals.
Ingredient # 1: Headline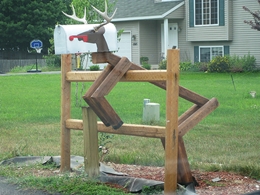 First impressions are everything, right? So, you've got to create a headline that speaks to your recipients. Make sure your headline is focused and catchy. I'm talking something like this, "Can you really sell your home in five days?" That one question will grab your readers' attention and get them thinking.
Ingredient #2: Personalization
Always personalize your mailers with your recipients' address and your own, and your phone number should always be the second most noticeable feature next to your catchy headline.
Ingredient #3: The Guarantee
Your readers need to know that you will deliver, so always have a guarantee included in your mailer. You can guarantee that you'll send offers within 48 hours, for example.
Ingredient #4: Better Late Than Never
Some recipients won't be ready to pull the trigger and that's okay. It's the nature of the beast. But that doesn't mean they won't be ready sometime in the future.
So let them know that you will be there when they're ready by including a "not quite ready statement." Ask your readers to keep your mailer handy – if and when they may be ready to make a move.
The Infamous Yellow Letter
There's nothing cryptic about yellow letter mailers. They are what they say they are. Simply put, yellow letter mailers are handwritten letters – typically on a yellow legal pad – designed to be simple and friendly. The idea is that recipients feel like they're receiving a letter from a friend.
The downside to using yellow letters is that you can't self-manage large campaigns with thousands of recipients, and because yellow letters are packaged in envelopes, they're often left unopened. Recipients sometimes feel tricked into opening their mail too, which obviously leaves a bad taste in their mouths.
On the other hand, yellow letters have an incredibly high response rate. I'm talking 5%-15%, which is huge in direct mail terms.
My Personal Fav, the Postcard
Postcards are my favorite form of direct mail, because they are easy to mass produce, and they are way less expensive (1/3 the cost) than sending letters. There's no need for motivated sellers to open anything because there's no envelope, so 90% of recipients will actually see your message.
Yes, there is a downside. Postcards produce only .5%-1% response rates, so you've got to send a ton of mailers to generate leads. I recommend 2-3 postcards to the same lists each month sent out weekly or so.
Direct Mail List Resources that Rock
Now you know which mailers to create and how to best create them, but where do you find quality lists? Check this out…
So there you have it, my friends. You now have the tools to create some serious butt-kicking direct mail campaigns. Just follow the guidelines above, always review your results and continue to make changes to your campaigns and lists to keep them fresh and effective.
Until we meet again, keep it classy!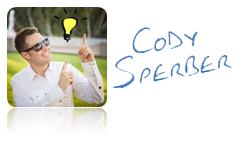 Tags: Campaign, Direct Mail, Mailer, Marketing, Postcards, Yellow Letter
Trackback from your site.