How I Turned a No-Money-Down Real Estate Deal Into a Lamborghini – Part 2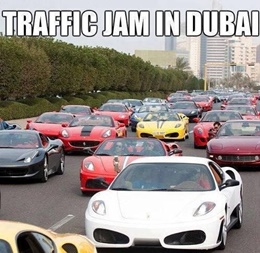 Welcome back to Part 2 of my amazing Lamborghini story. In Part 1, I explained how as a virtual greenhorn in the business, I somehow managed to take ownership of a property (I was totally winging it!). It's a powerful story so far, but it gets really interesting (and actually pretty disgusting) now. (Be sure to go back and read Part 1 so you won't miss one tasty detail.)
I had secured the property, thanks to some creative deal structuring from my amazing closing agent – we did a wrap mortgage. This all took place during a time when there were lots of people whose homes had gone into foreclosure and therefore their credit had been marginalized. For that very reason, I advertised it as a rent-to-own. My bandit signs stated that bankruptcy, bad credit and foreclosures were okay. As you can imagine, I got a ton of calls.
Finding a Tenant
One caller said he was willing to pay a $5k options deposit and $1,300/month rent. That sounded great to me. My underlying mortgage payments were only around $600. By taking him on as a tenant, I got all my money back that I had spent so far – $250 earnest money deposit, $2,500 in escrow for the sellers, $500 referral fee to Keith – plus some.
By the way, when talking to all these callers, I never asked a specific price. I simply asked how much they were willing to put down against 100 other people who were calling me. Essentially, I made them bid against themselves. So when he made his offer, I was fine with it.
This new tenant told me that he had two pit bull dogs and asked if that was okay. I gave him permission for the two dogs. (He was paying me enough – so I was willing.)
Seven years went by and he was the perfect tenant. The rent check came right on time, he never made a complaint and he never bothered me. When the option expired, I contacted him, but he simply asked if he could stay on as a tenant. He wasn't ready to make the purchase. Who was I to turn down that kind of cash flow?
I'll interject here that I never again saw that property once I handed him the keys. I had other irons in the fire.
Until…
The Ugly Moment of Truth
Around this seven-year mark, I began to get calls from neighbors complaining about dogs barking nonstop. I went to the house to check out the problem. When I got out of the car – I was dumbfounded because I couldn't get within 25 feet of the front door. I suddenly walked into a wall of horrific odor of feces and urine.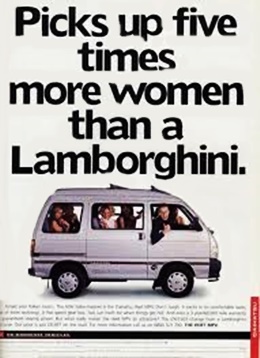 The tenant came out the front door and I told him I wanted to come in and inspect my property. I mentioned about the complaints from the neighbors, and even then I could hear dozens of dogs barking within the house.
This man smelled so bad I couldn't even get close. My eyes burned (literally, burned and teared!), and it was all I could do to keep from throwing up. He looked like a homeless person who hadn't seen a bath for months.
I told him again that I needed to come in for an inspection, and at that point he let me know that, physically, I would not be able to go inside.
When I asked him how many dogs he had in that house, he said: "50."
Yep, 50 dogs in one house! I was incredulous. I simply couldn't believe it. I asked: "Is the house destroyed?" He said yes.
My mind was reeling. But I had a plan. I said to him that he could stay there for free for 30 days… and he was to take the money that he would have paid me in rent to find another place. "Do something with the dogs, and then get out," I said.
Thankfully, he did exactly that and there was no further confrontation.
Beware: Hazmat Conditions Ahead
The first time I ventured into the house, I was forced to wear a full hazmat suit just to go inside. I took photos because it was so unbelievable. There was dog poop on the ceilings(!), in the bathtub, in piles all through the house – and even in the closet on the top shelf. I kid you not. He must have had dogs and puppies living in every square inch…
It took two months to gut the place, all the while spraying the concrete with microbial absorbing liquid to get the smell out of the concrete. We cut all the drywall out, gutted the bathrooms and kitchen – everything was ripped out. Pulled all the doors out. Even at that, still and yet, no one could walk in without a mask.
I spent over $4k for the demolition. I actually hired guys off of Craigslist for the demolition. We finally got it to a point that you could actually walk in without the masks, but there was still a hint of the odor.
Now I had to figure out…
How in the world am I going to get out of this?
Where to Go from Here?
Doing research, I learned that since time had passed, the sellers owed about $46k on the property. During those seven years, the husband of this seller couple had passed away. I am in a pickle now because I told them I would pay $157k. And even though I've been paying down the mortgage, that was still too high. In the current market, after the crash, the house had lost 50% of its value. It bounced back a little bit but not that much.
In its glory days, all fixed up, it would have been worth $157k, but now it was not only worth less, now it was totally destroyed. I knew I had to be aboveboard with the seller, so I contacted her and showed her the photos of the "poop house."
Previously, the 5-year balloon had come and gone, and at that time I let her know there was no way I could pay what we originally talked about because it had gone down in value. But she was fine with allowing me to extend it for another 3 years back then.
Now we're 7 years into this thing and I'm calling her again…
Even though the situation looked bad, I told her that I saw light at the end of the tunnel. I asked if she could be flexible on the payoff. At first, she wasn't. It took about 4 weeks of calling her to chat and discuss the issues and options, and her finally being to work through the emotional part of the situation. I told her that I still could put $20k in her pocket. Even though it wasn't as much as she'd hoped to get, in the end, she accepted $68k, out of which she would pay off the existing mortgage amount of $46k.
Stay Tuned for the Grand Finale
Now you're beginning to see what I meant… how this is an amazing journey of one crazy real estate investing deal.
You will not want to miss what happens next. How did I end up finally getting out of this whole situation and when does all the cool Lamborghini discussion come into play? Vroom, vroom!
Watch closely for the final installment with Part 3 coming soon.
Keep it real
Tags: Crash, Loan, seller, Value, Wrap
Trackback from your site.