Follow My Process for an Uncomplicated Direct Mail System – Part 1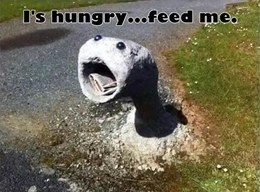 We live in the day and age of technology…effortless.
Hand-held devices are plenteous – no matter where you look, someone is either searching, shopping, texting or talking on one. And because of that, it's easy to not even think about the U.S. Postal Service as a marketing tool. Does anyone use snail mail anymore?
Glad you asked! I'm here to tell you that direct mail is alive and well. I've used it for years and have made enormous sums of money with this strategy. The good news is that you can do the same.
I've created a 2-part lesson that presents a high-level overview of my system. I've included amazing, successful tips and tricks from start to finish of my direct mail process. Everything I share here has been tried and tested for many years.
To begin with, the 2 main components for successful direct mail campaign are data and marketing. In this Part 1 post, we'll focus mainly on the data aspect. This is essentially where it all begins.
Types of Lists
Keep in mind that all you need for a successful campaign is to have the right marketing message delivered to the right person at the right time in their lives. What you're looking for in a prospect is motivation. We need lists of owners who have a strong motivation to sell their property.
Here are the types of lists that I like to use…
Absentee Owners with High Equity
The best direct mail list source out there is an absentee owner, high equity list. I have made millions of dollars mailing a simple little postcard to absentee owners that have high amounts of equity.
These are people who may be landlords – that means they could be accidental landlords or they may be purposeful landlords. Either way, they may be ready to sell. There are many reasons they might be an absentee owner. No matter what the reason, the key is they're not living in the house.
So, why would somebody want to sell their property to us at a big discount? Well, if they're not living in it and they have a permanent property elsewhere, there's a good chance that there'll be some motivation there.
Owner-Occupied With High Equity
In this list, we find homeowners who are actually living in the property, and they have a lot of equity. They may not be quite as motivated as someone who doesn't live in the property – they may still be emotionally connected to the property. But don't rule these out; they're still amazing leads. I've made a lot of money mailing to the owner-occupied, high equity list.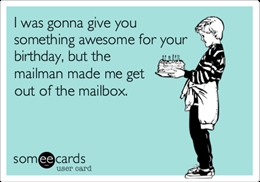 Inherited Prop List
This list includes those who have inherited a property, and it has gone through the probate process… or it doesn't need to go through the probate process because the legal side of the estate was set up correctly.
This is an amazing list to mail to because many times these family members don't want to deal with real estate. They've inherited an unwanted property and they don't know what to do with it. You're going to show up at the right moment with the right marketing message.
Probate List
A probate list means that it has not passed to the people who were supposed to inherit it. They are waiting out the legal process, so we also mail to the probate list.
It may take a while, but in the meantime, they're considering what to do once all the legal matters are cleared up. And you are right there at the right time.
Divorce
Divorce is another list that we've been testing out. Remember, we're always looking for motivation…
The challenge with the divorce list is the fact that you have to cross reference the divorce list to find the people going through a divorce who actually have real estate. Then you have one more step, because the property must have some equity in it. (If you're a short sale investor, you can obviously get a lot of short sale leads from this list as well.)
Red Tag/Code Violators
The red tag/code violation list is another phenomenal list to mail to. This list requires more time to pull the data because you have to pull it manually.
I have had virtual assistants go through and pull this data. If you live in a full-disclosure state, that means there are websites that you can go to – county or government websites – where you can access this information.
Pre-Foreclosure
Lastly, we have the pre-foreclosure list. This also is a great list because those who are facing a foreclosure in their future are usually highly motivated. There are a lot of services out there that will sell you pre-foreclosure lists.
Resources for Lists
Now that we know the various types of lists we can mail to and hopefully find motivated sellers, the next step is learning where to get these great lists.
The company I use is called ListAbility and I have a great working relationship with them. I've tested many other services through the years, but ListAbility has gotten me more calls of homeowners (with free and clear houses), than any other list source out there. And I am not exaggerating… I've made millions of dollars mailing to their lists.
There's a company called USLeadList that can provide the divorce list.
For probate lists, I simply have my virtual assistant go and pull these for me.
Direct Mail Center
Lest you think you're going to be doing all these mass mailings on your own, perish the thought…
Your next step in this process is to connect with a direct mail center that does all the grunt work for you. (This is part of the reason why this is such a great system.)
There's a website called Click2Mail. This is a good resource but using it – I've found – is not all that easy. Sometimes I've gone through the whole process and when I'm about to check out, something goes wrong and I have to start from scratch.
But never fear, because we're connected with a company called GoBig Printing. GoBig has worked with us to create a direct mail center that has all of my time-tested and personally used mail pieces in it. I have my 'Magic Bullet' postcards; I have my oversized colored postcards; I have my doodle and yellow letters; and I have my zip letters. They're all there.
Think about this for a minute… with a little postcard I've purchased more properties than any other mail piece out there. And obviously, since you're inside the inner circle, you're going to get this as well.
How would you like to be able to order your postcard with 3 clicks of the mouse, and within 5 minutes be totally checked out? You know your direct mail is getting sent out and it's going to get delivered. That's how simple the direct mail center is.
Literally, you're going to upload your list, choose your mailing piece, pay for it and you're out the door.
As an added plus, I'll tell you which list works with which mail pieces. That's so important. You need to know what list works with what mail pieces, because certain lists do better with a postcard, and other lists do better with a yellow letter. I'll help you with that.
Setting Up Your Campaigns
Once you get this set up, you can schedule your mailing. I like to schedule my mail-out for the entire month using this direct mail center. They have a calendaring system where you can schedule, say, 1,000 postcards to go out on week 1, 1,000 postcards to go out on week 2, 1,000 postcards to go out on week 3, and so on. I pay with my credit card and they start delivering the mail.
They also make it easy for you to scrub your list. With direct mail, when you send it out, you're going to have about a 5% to 7% return rate. Those are non-deliverable addresses. You'll want to go in there and scrub your list so you won't resend to them and waste money on stamps.
Call to Action
So, now we bought the mail lists; we have the mail piece selected and mailed out. Yay!
The next thing that's going to happen is the responses. On your mail piece, there are normally 2 calls to action. The biggest, boldest one should be for sellers to call a certain phone number. I have it bolded and placed in multiple places on my mail piece. We want our phone to ring. We want the seller to call us.
The other call to action is to go to our website – or squeeze page. A squeeze page is a landing page that offers something of value in exchange for the seller's contact information. We're squeezing out their contact information, and we do this because we want to be able to get hold of them and let them know that we're interested in buying their property.
M5
We've developed an in-house system that we call the M5. It's an amazing website system that does these things for you: It instantly builds your websites and squeeze pages; and it has email, text and voice broadcast autoresponders already pre-built out for you.
Imagine this – a motivated seller gets your postcard. They go online and submit their information, which is their name, email address and phone number. Instantly, they get a text message; an e-mail and a phone call from you.
They get a phone call and their phone didn't even ring because it was sent via a voice broadcast. They listen to the voicemail:
"This is Cody. Thanks for submitting your property to my website. I'm really interested in talking to you. If you're interested in selling for this reason (you add in the reason here), I'd like to work with you."
And, actually you didn't call. The system has a canned pre-recorded message and it just fired up the text, fired up the voice broadcast, fired up the email. Happy dance!
This is how you start building relationships immediately before your competition gets hold of the seller.
Answering Calls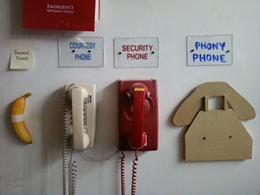 If they choose to call, you have two choices:
You could get a free local phone number (something like Google Voice).
Or you could pay for a phone number using RingCentral.
I recommend RingCentral. I like their service and I've used them for years. There's a lot of flexibility with RingCentral and it's not that expensive.
No matter which you choose, you want the number to be local.
Answer Live? Or Voicemail?
The next question is do you answer the call live or use voicemail? Well…
Many investors work other jobs part time or even full time, and they're doing real estate on the side. That means using voicemail.
We have a service set up that helps answer the phones for us, so the seller can talk to a live person. Or, you may want to hire a virtual assistant. Or, you may be able to answer the call, live, yourself.
Find what works best for you and is giving you the best results.
Summing Up
Whew! We made it to the end of Part 1…
Your mailing is out, your call to action is working… the phone is ringing and some of the leads are coming in to your website. Now what? What comes next?
It's time to get up close and personal with these prospective sellers. You'll want to know exactly how to do that. (And I'm going to make it super easy for you. But you knew that, right?)
You're going to learn how to talk to your sellers, how to do your property research, how to conduct your follow up, and a whole lot more in Part 2 of Follow My Process for a Killer Direct Mail System. Don't miss it.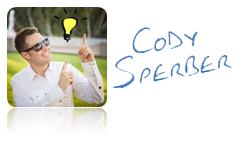 Tags: Absentee Owners, Data, Direct Mail, Direct Mail Center, Equity, Inherited Properties, Marketing Campaign, Marketing Message, Motivation, Owner Occupied, Phone, Probate
Trackback from your site.