Follow My Process for an Uncomplicated Direct Mail System – Part 2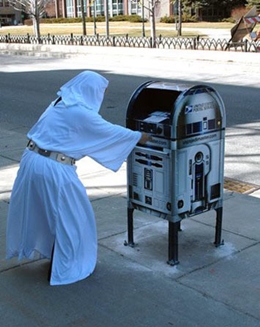 When I start talking about using direct mail marketing for real estate investors, I usually receive doubtful responses. With just a cursory glance at today's marketing landscape, one might think that all marketing is focused on technology and the internet.
But… what if you could combine the two – use attention-getting mail pieces AND couple it with amazing technology for the responses and follow up? Now that's a winner in anyone's book.
If you missed Part 1 of this lesson, you must go back and check it out. I packed it full… overflowing with detailed tips and techniques for creating your direct mail system. I shared the different types of lists to market to, where to access these lists and even how to get your mailings fully automated. Last but not least, I showed you the slam-bang, automatic responses to inquiries, and how to set up your phone system. (I did say packed full, right?)
But now what? You have interested potential sellers responding – how do you take the next step? That will be thoroughly covered in this Part 2 lesson…
Talking With Motivated Sellers
Now it's time to start working with the sellers. From a psychological aspect, you have to understand the reason why they're calling you. They're motivated on some level to sell you their house. Usually there are 3 types of sellers:
Somebody who wants to sell.
Somebody who needs to sell.
Somebody who has to sell.
Using a script and lead intake form will help when you have the first call with the seller. Keep in mind that you don't have to land the deal on one phone call. You want to discover their level of motivation.
Main Goals
This seller is calling you for a reason, but you have to take your time, otherwise, you may fumble the opportunity. On this initial call, your first goal is to build rapport.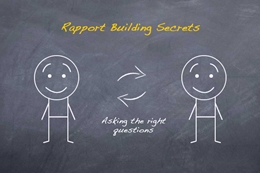 The second goal is to gather information. It's important that you don't blitz people with tons of questions that will raise red flags. They're thinking, "Whoa, buddy. Chill out – you're asking a lot of personal questions here."
The third goal will be to identify motivation. If you can't determine in that first phone call which type of seller you're dealing with, you're going to have a big challenge transitioning out of this first phone call into the second and third calls. So identify motivation in this first call.
Next, you want to set an appointment. If you sense that the caller needs to sell or has to sell, don't hesitate – set an appointment. You can always cancel later or move it around if need be.
Establish the price by asking, "What's the absolute lowest amount that you're going to need to sell me the property today?" You're trying to find out exactly what this caller wants.
As long as you understand that these are your goals when dealing with these 3 types of sellers, you'll be able to weed out the least motivated ones quickly. After 3 or 4 questions, if you sense there's no motivation, no sense of urgency, no financial pain… you bow out. You can say something like:
"In most cases, I'm the best solution for the homeowner but sometimes I'm not. It sounds like you want top dollar and you're willing to wait as long as it takes for you to get it. I know a great real estate agent that I have a relationship with. I would be more than happy to introduce you."
The more quickly you can weed these out, the more money you'll make in the long run.
Sort Out the Callers
Now, I want to talk about how to gauge 2 of types of sellers… the 2 you'll want to look into…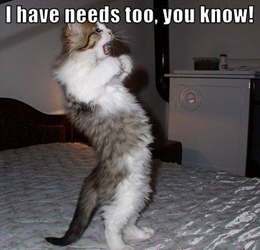 Need to Sell
When talking to someone in the need to sell category, you'll hear things like:
"I wasn't really thinking about selling right now but I have a tenant who's moving out of my property in 2 months. I'm exploring my options."
Or…
"I'm getting a job transfer next month and I know it's time for me to start looking."
This caller might not be extremely motivated at this minute. There's not a lot of financial pain in their life but it's starting to build. You want to follow through the conversation as if they are super motivated, as if there's a good possibility for you to get the deal.
You might not get the deal on the first phone call, or even in the first month, but this is a great lead to follow up with. I like to make verbal offers and written offers to everybody in this category. They have a minimum amount of motivation; they're not to the point where they have to make an immediate decision. Typically, these people aren't willing to sell at a massive discount; they're willing to wait it out a little bit longer.
If you're in the lower-price-range properties like $150,000 and less, there's a strong rental market there. This is a great group of people to get creative with. Make a subject-to offer to them, or a wraparound mortgage, or even seller financing. If they own a house free and clear, maybe they can seller finance the property to you and they'll act as the bank.
I follow up with these folks. You should to. You'd be surprised how many of your competitors don't bother to follow up. They don't have the systems in place. But I already have the emails written. I already have it mapped out of when to follow up. We know what works.
Have to Sell
Those in the have to sell category have a tremendous amount of financial pain in their lives. They are not in a good position. One of your goals should be to set an appointment on the first phone call. If possible, set the appointment for that very day. Don't wait. Get yourself over to that house and get it under contract right away. People in this category will typically say things like:
"I'm having some major medical problems."
Or
"I'm having some major legal problems."
Or
"I just lost my job."
Now is the time to ask: "What do you want for the property?"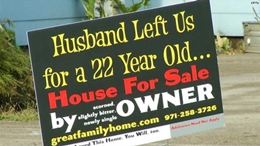 They might respond: "I don't know, but I need to get this taken care of quickly."
You: "How fast do you want your money? Can you afford to wait a couple of months or would you like it within a week?"
Seller: "Oh, I definitely need it within a week."
All your inner senses should be lighting up. Okay, this person is truly motivated.
As you close out this call, you'll say something like:
"Okay, I'm going to go do my online research now. I'll meet you at the property at (repeat the date and time you set). I'm going to do my own research, and we'll talk later."
All of this gives you a basic idea of how to categorize your callers as the responses begin to pour in. You want to sort them quickly so you can move on them quickly.
Property Research
Let's look at resources for you to do some research on a motivated seller's property…
Google Maps
The first step in research is to check out Google Maps in the aerial view. You need to know if the property is possibly up against a freeway. Or is it across the street from a processing plant? Or is it in a beautiful neighborhood across the street from a park? You'll need this information in order to know how to make an offer.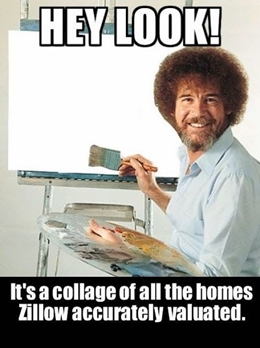 Zillow and Eppraisal
Next, you will want to find the comparables (comps) in the area. You can do this by going to Zillow or Eppraisal. Compare your property with other properties in this neighborhood that have sold.
Tax Records
Every state has an office that handles the assessment of properties. The name of the office could be assessor, auditor, county clerk or treasurer. This is the office that determines the value of the property for taxation purposes. Most counties now have online access. Check out the taxes for this particular property.
MLS
If you have a working relationship with a local Realtor, you may have access to the MLS. If not, you can work through RealQuest, which is a paid version of the MLS. Either way, you can access a great deal of data from these sources.
Second Phone Call
With your research completed, you're much better prepared to speak with the seller, so you make the second phone call. This creates an opportunity to build more rapport. You know what the seller wants, or needs, for the property. And you start to come to terms with what you want to offer.
When I make this second call, I spend more time building rapport and causing them to open up to me. I have scripts that I use that help me get to the point where I make the verbal offer. In most cases, I have about 85% of the negotiations done before I even get to the property.
You say something like:
"Mr. Seller, I'm really excited and confident that we're going to be able to get a deal done here today. I can't wait to meet you at 3:00. And I want to let you know, I have my pen with me, and I have my contract with me. So once we're hammering out the final details, I'll get this written out and get it into escrow and we're going to solve your housing problem here today. Does that sound good?"
At this point, you're ready to do business.
You've confirmed the appointment; you're on your way to the property. Hopefully, you can meet them face to face, because if you can get the seller in front of you, it's easier than dealing with them over the phone. (If you can't, there are certainly strategies for negotiating on the phone.)
Know this… the online research can be done from your computer, but often what you see online and what you see in the real world might be different. In most cases, it is.
Check out the comps, then meet with the seller and inspect the property. Be sure to take pictures and videos while you're there. Hopefully, you're going to complete all your paperwork and get that property under contract at a massive discount from retail.
The Direct Mail System
Look, it doesn't matter what your investing strategy is…
Maybe you're looking to wholesale some deals for some quick cash. Maybe you're looking to rehab properties for big paydays. Or maybe you're looking for great buy-and-hold investments that are going to produce a lot of cash flow, and eventually you're going to cash out.
It all begins with the direct mail system that I've described in these 2 lessons. If done correctly, you're going to make a fortune following this strategy.
If you were the one who thought mailings went the way of the dinosaurs, now you know differently. You have the details of the direct mail system. Now the ball is now in your court.
If you chose to do nothing, then nothing will happen. But if you jump out there and begin to put this system into action, you're going to see your profits soaring in a very short time.
Go for it!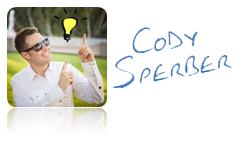 Tags: Direct Mail System, Follow Up, Motivated Sellers, Property Research, Rapport, Seller Call
Trackback from your site.