How I Use LinkedIn to Get Buyers, Sellers and Lenders

There's only one way to access (literally) hundreds of thousands of professionals at the click of a button. And that way, my friends, is through a lil' something called the internet.
It has revolutionized the way businesses market and network, and the internet has spawned hundreds, maybe thousands of networking-specific websites. One of the most effective networking sites is LinkedIn, and not only can you network through this popular site, but you can generate leads… like, lots of leads by connecting with people with common interests and business goals and building relationships.
The end goal, of course, is to turn those connections into clients who can keep your new business and seller leads steadily flowing.
The 411 on LinkedIn
There are over 175 million LinkedIn members, and that number keeps growing exponentially. The beauty of LinkedIn is that you connect (easily) to trusted contacts who you can share ideas and business opportunities with. This is critical for us as real estate investors, because LinkedIn users are typically affluent professionals. I'm talking money lenders, cash buyers, local banks and asset managers.
Do I have your attention? In my opinion, LinkedIn is the best networking site to achieve those goals.
Get Started in 3 Simple Steps
It only takes a few easy steps to get set up on LinkedIn.
Step #1: Optimize Your Profile
First and foremost, you need to create your LinkedIn profile. If you walk away remembering nothing else from this post, remember this: Your profile MUST be 100% complete to show up in Google searches, which is what you want, right? And don't worry about knowing when your profile is complete, because LinkedIn tells you when it's 100% complete.
Your profile should include a brief but thorough bio. I know, I know… Stop rolling your eyes at the idea of writing a bio. It's not as hard as you may think, and if you truly struggle with writing about yourself, hire a professional writer for a few bucks to crank it out for you.
Here's a ninja tip: you want to use keyword phrases throughout your bio for search engine optimization purposes. For example, I use "real estate investment education," and then I link that phrase to my properties. Use keyword phrases to connect users with the information you want them to see.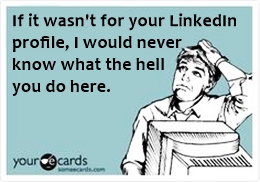 Step #2: Join Groups
Once your profile is 100% complete, start connecting with groups of people who share your interests and business goals. Connect with investors, groups in your area, and then spend time adding value to their businesses.
What do I mean by "adding value?"
Give them valuable information so that they understand how valuable YOU are to their business. Grow your network by connecting with other networks and even the networks of those you connect to. Yes, you can do that!
Start sending out individual emails to those contacts (they can even be scripted) with a connection request. Introduce yourself, share how you can add value and ask them to send YOU a connection request. Keep in mind, LinkedIn limits the amount of connection requests you submit, but you can receive unlimited requests from outside contacts.
Here's something else super cool: you can actually ask your friends for testimonials about you and your business, then LinkedIn lets you print and share those testimonials to gain instant credibility. This is just one of the many awesome features that LinkedIn offers, so be sure to take advantage of it.
Steps 3: Focus on Adding Value Posts
Your goal here is to build trust and credibility by sharing quality content, slowly but surely. That's the key, my friends. You don't want to overwhelm your networks with information and solicitations.
Remember, it's quality over quantity, so share information that's relevant, interesting and valuable, but do it strategically.
The 4 Pillars of Social Media Etiquette
Let me sum it up for you….
Build trust within your networks
Ease into relationships
Add value
Focus on quality communication
It really is that simple. And here's the major payoff – LinkedIn is one of the only business networking sites that allows you to export your contacts, so you can stay connected to everyone in your business pipeline regularly.
It's a beautiful thing.
So if you don't have an account, I ask you this…
What are you waiting for?!
Get to linking on LinkedIn, like now, and stay classy my friends!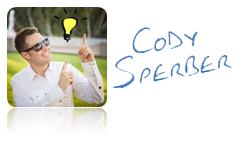 Tags: Credibility, Keyword, Keyword Phrases, LinkedIn, Network, SEO
Trackback from your site.