Success Story: What REAL Mentoring Looks Like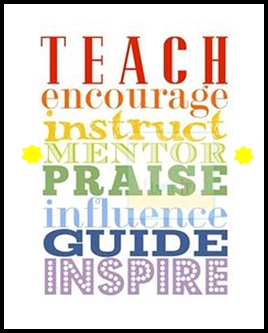 Hey guys, Cody here. Today we're going to talk about something I am passionate about – mentoring students. Anyone familiar with me knows I take a great deal of pride in:
Providing the most powerful, life-changing training for real estate investing on the planet
Celebrating the success of the students who have followed the path we've laid out for them
Well, today I am going to share a video that expresses my passion in a really powerful way.
Raw, Unscripted Awesomeness
You are going to hear from Casey in Phoenix, Arizona when we caught him during a very candid moment. You're going to hear what it's like to be at one of our 2-day workshops that we call "Clever Labs." These events are very different and I think you will really dig everything about them.  (If you have never been to one, than you're really missing out!)
This video is raw, and real, and honest and totally unscripted. The deal is that Casey had been in the real estate game for 10 years and run the gambit. He had been through the ringer in terms of real estate "training" and "education" before he came to us. By the time our paths crossed, he was still hopeful with a healthy dose of skepticism, too (which I totally get!). Fact is, Casey almost didn't come to us, but as you'll see in our unfiltered chat, he's sure glad he did.
Some things I want you to take notice of in this video:
1) The value of ACTIVE accountability and having a TRUE MENTOR working alongside you.
2) The HOMERUN probate deal he's working (with a 6-figure paydays!).
3) How DIFFERENTLY (in a good way) Casey describes Clever Lab events compared to other real estate trainings he's been to before. (We offer an active workshop, collaborating together, getting your hands dirty and writing real offers.)
4) We are FAMILY here. We take immense pride in creating an amazing, powerfully tailored experience second to none… We run these events based on what I wish I'd had access to when I first got started, and we're always tweaking and improving them even more based on what our "family" tells us they want and need.
The fact is, you can hear us say things like this about ourselves all day long, but it's so much more impactful when you can hear it coming from one of the members of our Clever family.
Hear Casey's Candid Perspective…
Casey isn't the only one diggin' our Clever Investor training. Check out the unsolicited comments Todd Souza has to say:
Look, real estate investing can be fun and profitable IF you have the right systems, processes, education and mindset. If you want to learn how to successfully start a real estate investing business, we invite you to come see what Clever Investor Mentoring has to offer. Come join the family!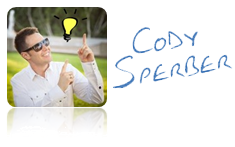 Yours Truly,
Talk to Me
Well what do you guys think now that you have heard Casey's perspective?
Tags: Clever, Education, Mentor, Students, Workshop
Trackback from your site.