6 Stages of Investing: What to Do and Say on the 1st Seller Call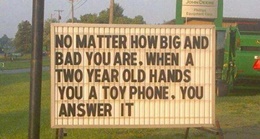 Hey, friends, Cody here and I'm about to bring you another extraordinary segment in my epic series, 6 Stages of Investing.  If you'd like to start from the beginning, check out the first post in this series here.
Since my last post, you've been crushing your leads, right? Finding them and learning how to convert your lead responses from automatic (say with robot voice) to controlled responses. You've gained a little bedside manner and you're even learning when to talk money and when to not talk at all.
And to all of this and that, I say congrats, cheers to you!
But let's bust out the cold ones a bit later, because we've got more ground to cover. Lots more. Today, it's all about what to do when the phone rings. We'll talk about everything from what information you need to gather to building rapport and setting up the first appointment.
6 Stages of the 1st Phone Call
When the phone rings (and it will ring because you followed my tips from previous posts in this series about how to generate leads), you better be ready to walk that motivated seller through the first phone call. Why? Because first impressions are everything, and that first communication is going to make or break the potential for a deal.
You're going to sound professional, authentic and like the expert you truly are (or will be very soon). And you're going to power through the following six steps with confidence, patience and of course, class.
Step #1 – Building Rapport
We say it all the time, but what does "building rapport" really mean? It means relationship building, establishing mutual trust, even becoming friends. There's a cheese ball way to build rapport that's phony and transparent. Then there's the professional, natural way to establish rapport… and that's by disclosing information about yourself. Sharing personal (but not too personal) information about yourself shows the seller that you are genuine, honest, maybe even vulnerable – all traits that will help you connect with others.
Step #2 – Uncovering the Why
There are lots of reasons a seller wants to sell… from death and divorce to job loss and foreclosure. And you've got to uncover what that reason is. There are always going to be people out there who want to sell for one reason or another, and that means big pickings for you.
But you need to be the one who people think of when that time comes, and when it does, dig delicately to find out the why.
Step #3 – Getting the 411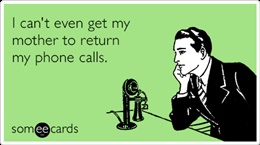 Look, you know where to find property information, and if you've done your job right, you already know all you need to know about the property. But you're going to ask a few questions anyway. Notice I said "a few." Ask only a few questions then move on. Nobody wants to be interrogated. Would you?
And remember… never, ever ask "how much is your mortgage?" That question means certain death, so simply don't ask that there.
Step #4 – Establishing Price
You've got to have some finesse when it comes to this step.
Know what questions to ask when. Timing is everything. Massage your way into the dollar speak, and ask probing questions to find out what numbers your seller is comfortable with. Don't rush this process. Take the time to find the right time, then work your magic.
Step #5 – Setting the Appointment
You've established rapport and done your recon. Well done. Now it's time to bring it all to fruition by setting the appointment to see the property and meet face to face. This is where it gets really fun, and things start happening quickly (fingers and toes crossed).
Step #6 – Establishing Your Higher Authority
You don't want to be perceived as the end-all, be-all decision maker, the dictator who doesn't consider your seller. So the key in the stage is to establish someone else, your business partner, for example, as the higher authority who you must defer to before making a final decision.
This positions you next to your seller at the dinner table, not across from him or her. In the end, your seller will view you as the ally, the teammate – not the guy on the opponent's bench.
One Last Tip
Professionals read scripts. Scripts make professionals sound even more professional, but the key is to sound natural. You don't want to sound like you're reading. On the contrary, you've got to sound authentic, friendly and conversational, not robotic. Understand that every conversation will be unique, so be prepared for some curve balls. Stick to the script, but know when to deviate to keep the conversation heading in the right direction.
Next Time…
So far it's been one heck of a ride, and I'm thrilled to say there are still more twists and turns to come.
When we meet again, I'll share 3 the main principles you need to know when talking with a prospect on the phone, and I'll uncover the 4 main types of people with whom you'll commonly interact. Don't miss it friends!
Keep it classy, and I'll see you soon!
Tags: Appointment, Motivated Seller, Questions, Rapport, Script, Seller Call
Trackback from your site.