Think RICH: What's Your Big, Fat 'Reason Why'?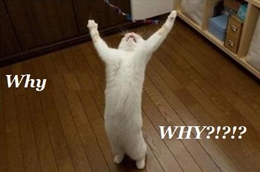 Frederick Nietzsche, a German poet and philosopher once said:
"He who has a big enough why to live for can bear almost any how."
That just about sums up everything we need to know about fundamental motivation.
This quote is interesting as it refers to "a big enough why." It was my mentor who helped me discover the answer to this question for myself.
In my last blog post, I shared how one decision changed my entire life, and how that one decision then happened to lead me to my mentor, Lyle. Now I want to tell about one of the most important lessons Lyle ever taught me. And it has to do with why.
How Will You Know?
In the game of real estate, your days will be filled with many opportunities and many distractions – it's your job to quickly evaluate each situation and determine if it promotes or detracts from your personal and business goals.
You may be wondering how in the world will you know each time which is which?
The trick is that in order to evaluate opportunities (or distractions) and make the best decision possible, you must first establish a crystal-clear set of priorities to guide those decisions.
Establishing this mindset foundation was one of the first things that Lyle taught me.
Lyle's Question
One day, Lyle asked me, "Cody, why are you playing in the game of real estate?"
Without a moment's hesitation, I answered, "To make as much money as possible."
As soon as I had blurted out my answer, he started laughing at me.
To get the full effect of this scenario, you have to picture this. Lyle is a 70-year-old man, wearing sweat pants, Velcro shoes, a tucked-in, rumpled polo shirt, and he's laughing at me…
After he had enjoyed his laugh, he went on to remind me that while, yes, I will be making a lot of money in real estate, that could not be – and should not be – the main reason why I'm in this business.
Dig Deeper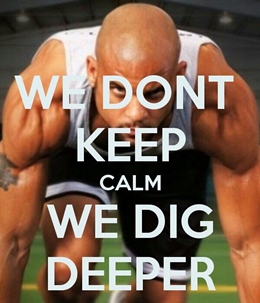 Lyle went on to explain that the desire for money would never be strong enough to push me past the obstacles in my life that will try to stop me from reaching my goals.
Then he went on to ask, "Why do you want to make money?" In other words, he continued making me dig deeper and deeper into my motivation. He wanted me to discover my why.
Lyle helped me to understand that this is one of the most critical questions a person can answer to reach any level of success. Sadly, it's a question many investors never bother figuring out the answer to.
If you were to ask most people to explain their why, they'd flounder in an attempt to give an answer. This doesn't mean they're lazy or a bad person, it's just that we live such incredibly busy lives, we never take the TIME to really think about it.
Strong Motivation
So why did Lyle tell me that this is the key to my success?
The reason is because inevitably in my journey toward success, there're bound to be obstacles and challenges that'll come up. He knew I'd need strong motivation to get me through.
It will be the same in your life.
The obstacles can cause you to want to slow down or quit. Your ability to press on will depend greatly on whether or not you have a big enough why. When the going gets tough, it won't matter to you because your eye is on the prize. And that prize is bigger than the present problem.
To emphasize this point about having a strong why even further, check out a couple of previous posts of mine:
If You Can Watch This And Not Feel Inspired, Then You Are Made Of Ice.
Success Story: "Remote" Investing from Puerto Rico
Too Important to Put Off
So now I want to ask you that same question.
Exactly, why are you doing real estate? Can you articulate the reason?
Take a few minutes and write out the reasons that come to mind. This will be a mindset jolt for some of you. Don't wait. Do this right now! It's too important to put off.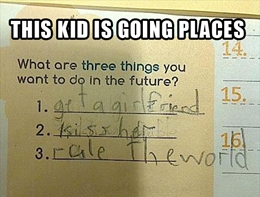 Are there specific goals that you want to achieve, such as giving your family a better life? Or to be in control of your own time and your own destiny? Do you want to travel to new places and experience different cultures? Do you want to be in a position to help others?
No matter what it is, you need to be specific when making out your list.
Your Business Is the Vehicle
Once you complete this exercise, you'll quickly recognize that your business is more than just about making money. Your real estate business is a vehicle that allows you to make money to achieve your dreams and goals.
After you write your initial list, that list will begin to grow. It may grow in length, but it will also grow in your own mind and in your heart. Each day it will become more real.
It will be this list of your reasons why, that will give you the courage and stamina to keep on keeping on, even when the going gets rough.
I can honestly say that I credit this type of thinking for me becoming a real estate millionaire.
What Next?
Now that you know your big fat reason(s) why, the next step is to keep your list at your fingertips. The next time you're faced with a decision, or a potential distraction, measure the results against your list.
Will this decision take you closer to your goals or not? Let that be your guide.
As always, keep it classy!
It's Your Turn
Now it's your turn. Leave your comments below and share how your own why has pulled you through the rough places. We love to hear your stories.
Tags: Goals, Motivation, Obstacles, Opportunities
Trackback from your site.