When Should You Quit Your Job and Go Full Time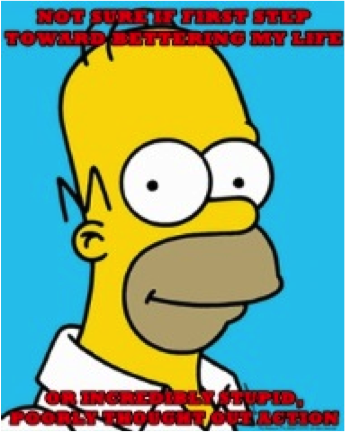 Hey, gang. Today I'd like to answer a question sent in from one of our readers:
Hi, Cody.
I have kind of a philosophical question for you. Ever since I first jumped into REI, I've been eager to quit the J.O.B. and go full time in this as fast as humanly possible…but I'm also still new.
Some folks say I should wait a few years before taking the risky full-time plunge, but I've heard of others who went all in way before they were technically "ready" and the pressure of that "gotta make it or break it" scenario actually helped them make it happen. I don't want to lose my shirt, but I'm chomping at the bit.
So my question: In your opinion, what's the best practice here? When should I set my sights on quitting the grind and going all in with REI?
Thanks,
Ted in Milwaukee
Fabulous question, Ted. Not to sound funny, but I have 2 answers for you: the safe (best practice) answer that I should tell you and my real (personal opinion) answer.
The (Safe) Best Practice Answer
You should quit your full-time job when your part time investing income supersedes the full-time income.
My Real (Personal Opinion) Answer
You should quit your full-time job and go into investing full time when:
…you know in your gut and in your heart that you are ready.
…you have learned to hold yourself accountable.
…you are well-educated in the investing world.
…you have the right team in place.
…you are not afraid to fail.
…you have people in your life who are supporting you positively and not bringing you down.
…you believe in yourself.
…you believe that your eventual investing success is inevitable.
…you stay focused even when your back is against the wall.
…your investing income becomes greater than your full-time income.
…you don't have a cloud of debt hanging over your head.
It's Up to You
Look, it's really a personal decision you have to make based on how well you know yourself and the situation. It really has to do with how solid your mindset is.
Why? Because, in the end, your mindset becomes your reality.
Some of my best students are the ones who up and quit their jobs because they know they are winners and they dream about real estate investing…
They know if they have a proven success model that they're going to make it happen. They know that if they take enough action, sooner or later, they are going to get results.
I hope this was helpful, Ted. Thanks for asking.
Anyone else have anything to add, or perhaps a question of your own? I'd LOVE to hear from you.
Until next time…

Keep it real,
Keep it classy,
Cody
Tags: Mindset, Real Estate Investing, Real Estate Investor
Trackback from your site.