Where Do You Get Your Mailing Lists?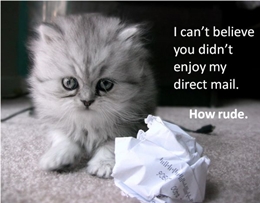 Hey there, Cody here…
Here's a silly question:
Wanna save time and money? If your answer is no, stop reading, like now, and seek therapy immediately.
Of course you want to save time AND keep as much of the green stuff in your pocket as possible, right?
Well, today, we're gonna talk about how to do just that by answering a question from one of our Fast Track students who wants to know:
"Hey Cody, where do you get your mailing lists from?"
Well, here's the good news – by reading this post today, you're going to save yourself time, lots of gray hairs, and (raise the roof for this one) your hard-earned money.
Here's the really good news – I've already done the homework for you! Through trial and error of the direct mailing list process, I have painstakingly discovered who best to buy from, and today I'm going to share those resources with you (pause for applause).
Here's How I Roll
I get all the lists I need – 3 of them to be exact – from just these 2 sources:
Usleadslist provides inherited properties lists, and I know these guys well. Give them a call at 866.711.1688, and ask for Terri or Lance. Tell them you're a Fast Track student with Cody Sperber, and you'll be all set to go.
Here's the catch with them (don't panic)… they only sell to 3 investors at a time in a given area, which is good news, because you know you'll get a high-quality list. On the flip side, you may have to add your name to the waiting list until a spot opens up…
Small price to pay (if you ask me, and you did) for a high-quality list that will get the phone ringing. So if you end up on the waiting list, consider yourself lucky, and be patient. It will pay off.
And there's ListAbility, which is your numero uno source for absentee owners and owner occupants with high amounts of equity – meaning free and clear properties.
Seriously, I've done the research and these are the real deal. I've paved the way for you, so follow in my footsteps, and eliminate the guessing games. Use these 2 sites to start generating quality leads now.  I get more calls from free and clear houses from these 2 lists than any other lead source.
When It Comes to Your Lists, Be a Germaphobe
It's so important to buy high-quality mailing lists, but you've got to make sure your list source takes it one step further.
You've got to scrub your lists, and here's what I mean by that…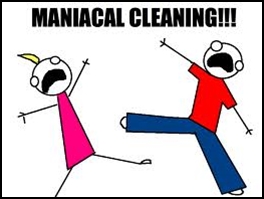 Scrubbing your mailing list is a vital process that removes duplicates (or opt-outs) and then reorganizes your lists. Your list must be "clean" if you are to effectively communicate with current and potential customers.
Think about it – if you repeatedly send your marketing messages to wrong addresses, you might as well throw your marketing dollars in the fire and burn them.
The first time you buy a list (from anywhere, but for now you're buying from the sites I've provided, right?), send out the cheapest mailing piece using a P.O. Box address, not your actual address. Nobody needs to know where your physical home is, right? Safety first, just sayin'.
Some will come back to you as returned mail, so be sure to remove those from your list, thus "cleaning up your list." The next time you mail, you'll have a more targeted list, because you've already trimmed the fat. Scrub the list, then scrub it again…
It's a never-ending process but one that will save you time and money, one that will ultimately maximize your marketing and create the most effective campaigns possible.
Follow my lead
Now you know where to purchase your lists, what lists to extract from those resources, and you know how important it is to scrub your lists squeaky clean.
I've done the research for you, and I've simplified the process. These 2 sources I've given you work, so look no further. Contact them, purchase your lists, run with a cheaper mailer the first time around, then scrub your lists to create targeted, consolidated lists that will produce solid leads.
Ps…you're welcome. J
Until then….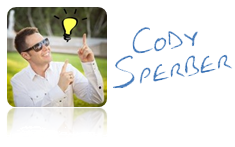 Tags: Direct Mail, High-Quality Leads, Mailing Lists, Marketing
Trackback from your site.