Winning: Rosemary's and Jerry's First Life-Changing Deal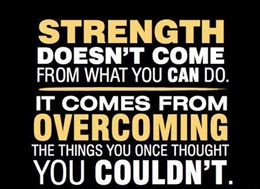 Got a really great and inspiring story to share with you today…
One of the privileges of being in my position is having the chance to watch lives of regular, ordinary people literally changed right before my eyes. And a huge part of our Clever culture is celebrating these success stories as they occur. It helps us all stay focused and motivated whenever you hit those inevitable "speed bumps," and it also just makes success tangible and real.
A couple weeks ago I shared a video success story with you from Casey in Arizona who recently attended one of our Clever Labs events.
Today I want you to join me in celebrating Rosemary and Jerry's first breakthrough real estate deal…
Get ready to be moved…
These two came to us after having wasted a lot of their retirement money ($30,000) down the toilet on pipe dreams. Jerry found himself in his 70s, with his job suddenly outsourced only 1 year before qualifying for his full pension! Grrr.
What to do?
Well, after years of wasted time and wasted money on other so called "guru" coaching programs, Rosemary and Jerry finally found success when they took a chance on us by joining our reality-based real estate mentorship and training. Flipping their first deal using no money or credit, they couldn't be happier, more excited for retirement and filled with confidence.
I'm not going to lie… this one makes me tear up a little. When I consider all that these two have been through… Well, it's stories like Rosemary's and Jerry's here that juice me more than anything.
THIS IS WHY WE DO WHAT WE DO.
Here's the thing…
These things happen all the time…
I'm not just saying that. These stories are actually routine for us now after our Clever Labs and mentoring kicks in. Hardly a day goes by when we don't have the chance to be a part of another story like this one.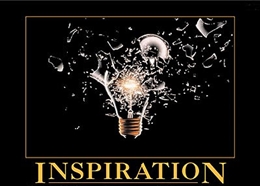 One of my favorite things in the world is having the chance to watch the light bulb finally come on when someone from our "family" ('cause yes, we're family here) finally realizes how to make this happen… when I get the chance to see things finally "click" and watch people blow through their barriers and limiting beliefs, and start actually achieving and winning in this game…
…Well it's just extremely rewarding. And it's why we created the Clever Labs and Mentorship program in the first place. This is what I wish I'd had when I first got started.
Why this works for anyone…
Before working with us, Jerry had never even talked to a motivated seller before – and my favorite part was watching his confidence grow right before our eyes at Clever Labs as we had him literally calling motivated sellers right then and there.
As you can see from the video, Rosemary and Jerry are not slick, high-power wheeler dealers. In fact, they're the opposite of what you might imagine a "real estate rock star" might look and act like… but they're the real deal. They are absolute proof that anyone can do this… no matter how "normal" you are, or how many times you've been burned in the past… or how old you are… or how limited you think your time is…
If you have the right education and the right mentor to guide you, support you and hold you accountable, then this WILL work for you.
We pride ourselves on having the best business, marketing and training systems available in the real estate investing industry, bar none. And endless stories just like Jerry's and Rosemary's are the proof.
Will you consider being our next success story? If you're looking to experience breakthrough results just like Rosemary and Jerry, then we'd really love to talk with you about it. I challenge you to take a moment to see what Clever Labs and Clever Mentoring has to offer you…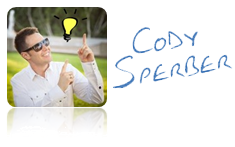 Later,
Cody
Give me a shout
Do you have a breakthrough story? I wanna hear about it in the comments section below.
Tags: Breakthrough, Determination, Education, Mentor, Success
Trackback from your site.