Does Your Website Suck Leads, or Just Suck?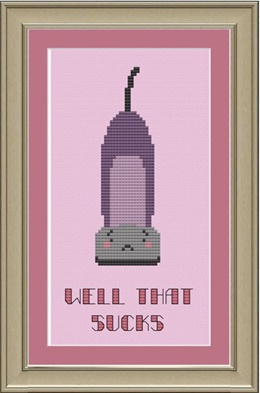 Real estate investing may not be widely considered a science, per say, but I'll be darned if the processes of buying and selling aren't scientific and methodical.
Today, it's all about the psychology of selling and your marketing funnel in the form of a website. When people decide to either buy or sell – no matter what the business – the process that ensues is truly scientific, and I'm here today to share with you the series of steps that every business professional takes when it's time to take action using a solid, effective website for lead generation.
The Psychology of Selling
Your numero uno function as a business owner is to generate leads, right? You probably already know this, but we all need reminders from time to time. So I'll say it again.
The # 1 function of your business is to GENERATE LEADS!
Say it loud and say it proud! Leads are what will dissipate the revenue drought in business. I mean, we live for leads from one deal to the next, and this is especially true in real estate.
But in order for a deal to keep moving forward, there must be solid rapport building. You've got to look for real value in your properties as well as credibility with those trying to initiate deals. This, my friends, is the beginning of rapport building, and your end goal is conversion. I'm talking cash in hand.
And to make that happen, you've gotta put on your marketing hat, which definitely includes a kick-butt website.
3 Characteristics of a Sexy Site
So let's talk about your website. How does the psychology of selling apply to your site? There are 3 components that I consider when looking at a property online:
The Overall Site Appearance
First impressions are everything, right? The first and most important factor when it comes to your site's appeal is simply… how does it look? Research shows that a visitor will judge your site within 6 to 10 seconds and decide whether or not to continue browsing, to take action or to bounce. After all, you're not the only business with solutions. But with the right website, you can be.
The Offer
The next factor is the offer, or as we like to call them in "the industry," lead magnets. Be patient, friends. We'll dive into your offer more in a bit.
The Ease of Navigation
The last factor is ease of navigation… or lack thereof. If visitors need a map to find what they need on your site, they're moving on to another site, and in short… that sucks for you. You want your site to be easy to cruise through, but you may also want to remove some navigation controls, so you can direct visitors where YOU want them to go.
Catalog Site vs. Squeeze Page
We're now gonna talk about 2 kinds of sites, what the differences are, and why one is better than the other…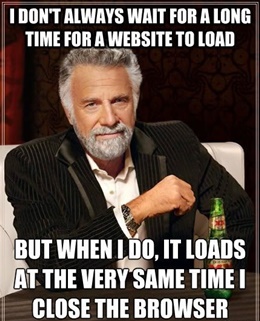 A catalogue website is typically a 5-plus site designed to be all things for all people. It's like your corporate site complete with home page, contact page and about us page. It's designed for people to navigate freely and learn more about a given business.
A squeeze page (also known as a lead capture page) takes most navigational controls away from visitors and limits the number of pages to funnel people directly to areas of data capture.
As a real estate investor, I suggest you run with a catalogue site as a general reference just for your company, but when it comes to marketing, consider the squeeze page with a clear call to action. Market visitors to a place targeted just for them, get the lead and get the business.
And, know that a squeeze page converts better BY FAR over a catalog-type site. If your page looks good, has a great offer, a solid call to action and provides solutions front and center, you're going to capture leads that convert to real business opportunities. Period.
Above the Fold
It's the old school newspaper rule of thumb… with a folded newspaper, all major headlines went above the fold. Well, the same rule applies to your website.
The most important information has to be above the fold, so generally speaking, (monitors and browsers vary) but visitors should be able to look at the page without scrolling down and see headlines, key videos, opt-in forms and key business-building elements at a quick glance.
How Page Elements are "Charged"
So you know to keep all key information above the fold and easy for your visitors to find. But did you know that your site has a charge? I'm talking positive, negative or neutral.
What does this mean?
It means that your graphics, color schemes and headlines determine the charge of your site – and the bottom line is you want a super positive charge no matter what.
Splashes of color on neutral colored sites are the best way to go. Avoid dark or bright colors throughout the entire site, but add pops that draw the eyes where you want them to go. Do a little recon to better understand which colors elicit what kinds of emotions. This will help you determine the best colors to super charge your site.
The Ethical Bribe
It's also known as the direct response marketing widget, which I personally love. How does the ethical bribe or direct response marketing widget work? It's simple, really.
Give away something for free – a property listing, CD, a report – for something you want.
If I'm marketing for my rent-to-owns, for example, to a potential rent-to-own or tenant buyer, I'll offer a list of free, currently unavailable rent-to-own properties. The offer here – the bribe – is the key…
It has to be a tempting offer, something your buyer needs. Give buyers a reason to come to your site, to stay and to share their contact information (all about lead generation, remember?), and make them feel like their time checking you out was well spent.
It's all about a value exchange. Then be sure to follow through and deliver. Be true to your word, always. You must always deliver what you offer in your ethical bribe.
And that's a Wrap
So you be the judge: Does your website suck leads or does it just suck? If your site is suffering from severe suckage, you now have the guidance and answers you need to create a super positively charged site that generates leads and ultimately puts big bucks in your pocket.
Check back with me for Part 2 of this post, where I'm going to illustrate for you visually, many of the key concepts we covered today by giving you a couple example websites to look at– one very good and one very bad… stay tuned.
See ya then.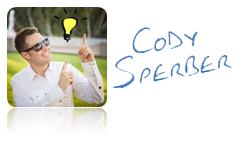 Tags: Catalog, Conversion, Data Capture, Direct Response Marketing Widget, Ethical Bribe, Lead Generation, Marketing Funnel, Navigation, Rapport, Squeeze Page, Website
Trackback from your site.