Follow These Steps to Get Your YouTube Marketing Going – Part 2

Welcome back to Part 2 of a two-part blog series that's going to get you up to speed using videos in your marketing strategy.
In Part 1, you learned how easy it is to create a video of your own. We talked about downloading teleprompter software, and then how to set up your camcorder and shoot the video while you're reading from the teleprompter.
In Part 2, I want to show you how to actually optimize your video for marketing purposes. So let's pick back up…
Optimizing Begins Now
Now it's time to log into your YouTube account and upload the video you've made. Once you do that, YouTube is going to ask you, "How do you want to optimize this content?" You will see a couple of fields that you can fill out…
There are really 4 important characteristics that you want to add to this video to help optimize it. The first and the most important is the title of the video.
YouTube is going to pull from the file name and show that as the title; so it should already have what your title might be. One that I often use is:
We buy houses Phoenix Arizona
Something I would suggest is that you add a dash at the end and add your name. So, my title might look like this:
We buy houses Phoenix Arizona – Cody Sperber
I try to think of everything with my marketing hat on. If somebody searches for We buy houses Phoenix Arizona, I want that video to come up. If somebody searches for Cody Sperber, I want that video to come up.
If anybody gets a postcard or a letter from me and they search my name – that video comes up. And it's going to be great credibility for me when that person sees a video that has lots of views and is well-polished: It's scripted; it sounds good; it gives out great content and great information.
They're going to immediately think of me as a professional and that's what I want.
More Stuff to Optimize
Step 2 is going to be the ability to modify and optimize the description. Inside the description, you're going to write one to two paragraphs of content explaining how you do what you're talking about on the video.
So, in one of my videos, I'm talking about how I help homeowners sell quickly for cash…
Don't make this hard. This is what you've done before when we talked about SEO (search engine optimization). You learned how to use keyword phrases to write a blurb or a paragraph. You should have already identified your keywords and now you're just using the same exact strategy to describe your video.
Another good point to remember is that you can take content that you've written previously and add it to the description. For instance, I might talk about how I can benefit the seller. What are all the different situations the seller might get into that I can help solve? Maybe they inherited an unwanted property or they are tired of being a landlord or whatever that situation is… so I just add a bunch of content like that to the description.
In the last part of the description, you will add a link to your website.
If you want to track traffic coming from different sources, you could go to Google and search for "URL shorteners," and choose from the list that pops up. Basically, what that does is shorten your URL and whenever you're logged in to that URL-shortening website, it will show you how many people clicked on your link. This allows you to track site visitors. So you'll know, for example, that 50 people clicked on my link and went back to my website.
So, you have your title, description and your website link and lots of great optimized content built around your medium-length keyword and localized keyword phrase. (Refer back to the SEO keyword post again, if needed.)
Add a List of Keywords (Or Keyword Phrases)
Next, you'll be able to list your keywords. It will say: "Put in your tags or your keywords down here." You're going to put in "We buy houses Phoenix Arizona" (or your area). You're also going to put in your name, "Sell house fast Arizona" and maybe "Arizona fast homebuyer."
Add several different keyword phrases that will round out or finalize the optimization of the content.
Localize the Listing
The last step is to localize your YouTube post. YouTube gives you the ability to add a location. I would definitely add the location of wherever you're trying to target your leads. If I'm targeting houses in Phoenix, Arizona, I'm going to tag it in the location: Phoenix, Arizona.
That's it, that's the last step. You're done. Hit submit. (Happy dance!)
Quick Recognition
If you do this correctly, you should get some traction just from doing that – not even having any views on your videos or anything. Just from uploading it correctly and optimizing it the right way, you should be able to get responses. If I search that keyword phrase or my name, it should start popping up somewhere on Google and somewhere within the YouTube search engine within a couple of days.
Look, this is the beginner's approach to YouTube. There's no reason why you couldn't get this up and going in about 25 minutes. And after the first few times, it will take you even less time than that.
Let's say that you're going to spend half an hour to create a video just targeting tired landlords… Then the next day you create a video that targets people who inherited unwanted properties. It's unlimited.
You could create 50 YouTube videos that are hyper-targeted and localized.
Believe me, you're going to get a lot of traction using this strategy. YouTube is one of the best lead generation platforms that I use in my business as a real estate investor and as a marketer in general.
Now you have the same exact tools that I use every single day in my business.
I'm excited to see what kind of results it's going to produce for you. So get your video created, get it up on YouTube and start generating those buyers, sellers and deals.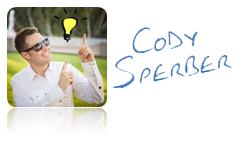 Tags: Credibility, Description, Keyword Phrase, Keywords, Lead Generation, Link, Localize, Optimize, Target, Title, Track, Traffic, Video, Website, YouTube
Trackback from your site.